Gifts in Wills
For over 80 years Ferne Animal Sanctuary has been home to animals who have found themselves in need of our care, love and respect. Leaving a gift in your will means we can continue this vital work for years to come, giving animals a second chance at the life that they deserve.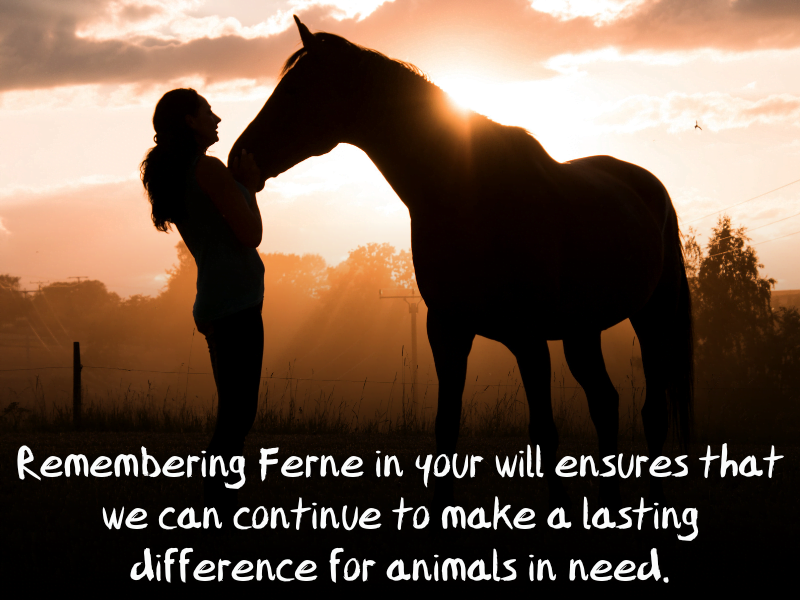 Leaving a gift in your will
Ferne Animal Sanctuary has provided refuge for animals in need for over 80 years, taking them in and giving them the care they deserve. Much of the support our animals receive, including food, a warm bed and veterinary care is only made possible thanks to gifts in wills.
A gift in your will to Ferne is a lasting legacy of your unwavering compassion and commitment to the well being of our animals. Your legacy will help us to continue our vital work and help secure bright futures for animals who have had a difficult start to life. Gifts in wills are crucial to all areas of our work, so any gift you give, big or small, will make a lasting difference to the animals at Ferne.
How to leave your legacy
Write or update your Will with one of Ferne's Free Will services, alternatively you can register your interest using our online form and a member of our team will be in touch.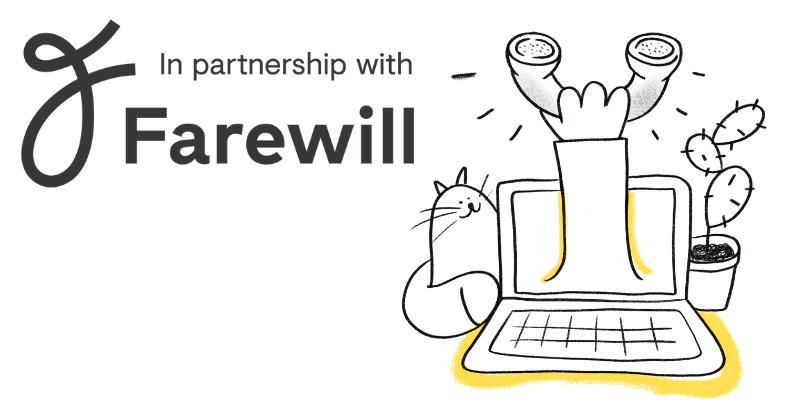 Online and over the phone
Ferne have partnered with the UK's largest Will-writing service in the UK. You can use this service to start writing your Will for free, from the comfort of your own home either online or on the telephone. There is no obligation to leave a gift in your Will, but many of our supporters choose to leave a gift to support our vital work.
To begin writing your free Will with Farewill click here.
To speak with one of the Farewill's specialists on the telephone, click here.

With a local solicitor

The National Free Will Network puts you in touch with local solicitors who will meet with you to update or write your Will for free. To request a free pack, please fill out our form and the National Free Wills Network will then provide you with a list of participating solicitors in your area.
Here to help
People often put off writing a will as it can feel like a daunting and expensive process. We can help you with that. There are a few ways in which you can write your will using the information on this website. If none of these feels right then please email legacy@ferneanimalsanctuary.org or fill out our online form and a member of the team will be in contact to discuss how we can help you.