REHOME AN ANIMAL
We'd love to hear from you if you can provide a happy and safe place for one of our animals. Animals for rehoming can only be viewed by appointment, so please ensure you book before visiting us.
VISIT FERNE
Set in 72 acres of stunning Somerset countryside and home to more than 300 animals, the Sanctuary is an idyllic place to explore and relax. Grab a bite to eat at our onsite café or stock up on pet supplies in our gift shop.
DONATE
If you think you could spare a couple of hours to help out, or would like to make a donation to help provide refuge for unwanted and abandoned animals, find out how here.
Be the first to receive our latest news, events and offers straight to your inbox.
To view a previous magazine click HERE.
Deserves better recogintion ! A charming and well run Sanctuary for animals.The staff are so commited and work in beautiful surrounding.
Lovely relaxing day out Lovely relaxing day out. So nice to see a group of animals being looked after in wide open spaces. The donkey there was a highlight and looked so well looked after. The walks around was great and was wheelchair accessible. All the staff we met were lovely.
Great cakes with greater views Lovely walk finished off with tea and cake at Nina's. The animals are always a joy to see, I particularly enjoy looking at the pigs and goats. Strong cake selection too - the team in the cafe were accommodating, I requested a combination of items from the regular menu, and the staff didn't disappoint. Well worth a visit, while supporting a local/lovely cause 🙂
Lovely afternoon out Lovely place to visit with a great cafe! Such a relaxed day, with plenty to see. So lovely to see the animals and support a brilliant cause!
Behind the scenes tour We booked a behind the scenes tour for myself and my 2 animal-lover sons (7 and 10). We were lucky enough to be the only family and got a real VIP tour over 2 hours meeting all of Ferne's animals and learning about their stories, how they are cared for and their individual needs. Our guide was great, so patient with the boys answering their many questions knowledgeably. We got to feed vegetables to the guinea pigs, rabbits and pigs. A highlight was collecting up leafy branches to take to the greedy goats, it was fun and hilarious as they pushed to get to the front of the queue. Finally we went for a visit to the kennels and cattery, to sneak a peak at some of the cats and dogs waiting for rehoming, a real privilege, we wished we could take them all home. This meant a lot to us as our own cats had come from Ferne a few years ago. It was a very special experience which we'd highly recommend. We finished off with a visit to the cafe for some delicious home-made cake. Thank you for having us!
Family Day Out lovely place we haven't been since it used to be donation for entry . they have had a cafe built which looked very nice but we had packed a picnic so didn't go in there. it's great they now also have a crafting room , which the young girl in there was so lovely and understanding as i explained my two youngest grandsons were autistic and didn't understand boundaries . but sadly the young girl on the visitors centre desk was not so understanding she looked at my grandson like he was a naughty child !!! he did run around a little then went towards the counter and just slightly touched the computer mouse and of looks could kill my little grandson would be dead !!! it was not a pkease experience , staff should have training in hospitality and how to handle such situations !!! he really did not do anything wrong at all . this young lady was also in the gift shop on our way out and was watching us like a hawk , not comfortable at all !!! but the actual place itself was brilliant lots of space to run around , plenty of ornamental dogs fitted about which my granddaughter loved searching for . my only thing i'd say is to maybe fence the little play area in as my two autistic grandsons kept running over a gate would of been good . We will be back .
Highly recommended Greats day out with friends. We stopped at the cafe and they had a great choice very reasonable prices.
So much fun at Ferne!!! We have so much fun at Ferne!! The cafe is great with really good vegan options! My son is 3 and loves going around and having photos with the dog statues and of course sitting on the tractor! All the animals are in lovely big enclosures and it's just such a brilliant place to go! Highly recommend it!!
Ideal and smooth I rented the conference centre at Ferne for a yoga retreat. What an amazing experience it was. Extremely friendly and helpful team. They couldn't do enough for you. Beautiful setting. It has become my favourite go to place to rent for retreats. Can't wait to book again. I would absolutely recommend. Thank you Ferne 👍
Lovely event space All of the staff are very helpful, warm and welcoming. The event space is suitable for a multitude of events and can be changed to suit your needs. There is plenty of parking available and the shortbread was delicious! It also feels great knowing you're helping a local charity.
Latest news
– Whats happening here at the sanctuary –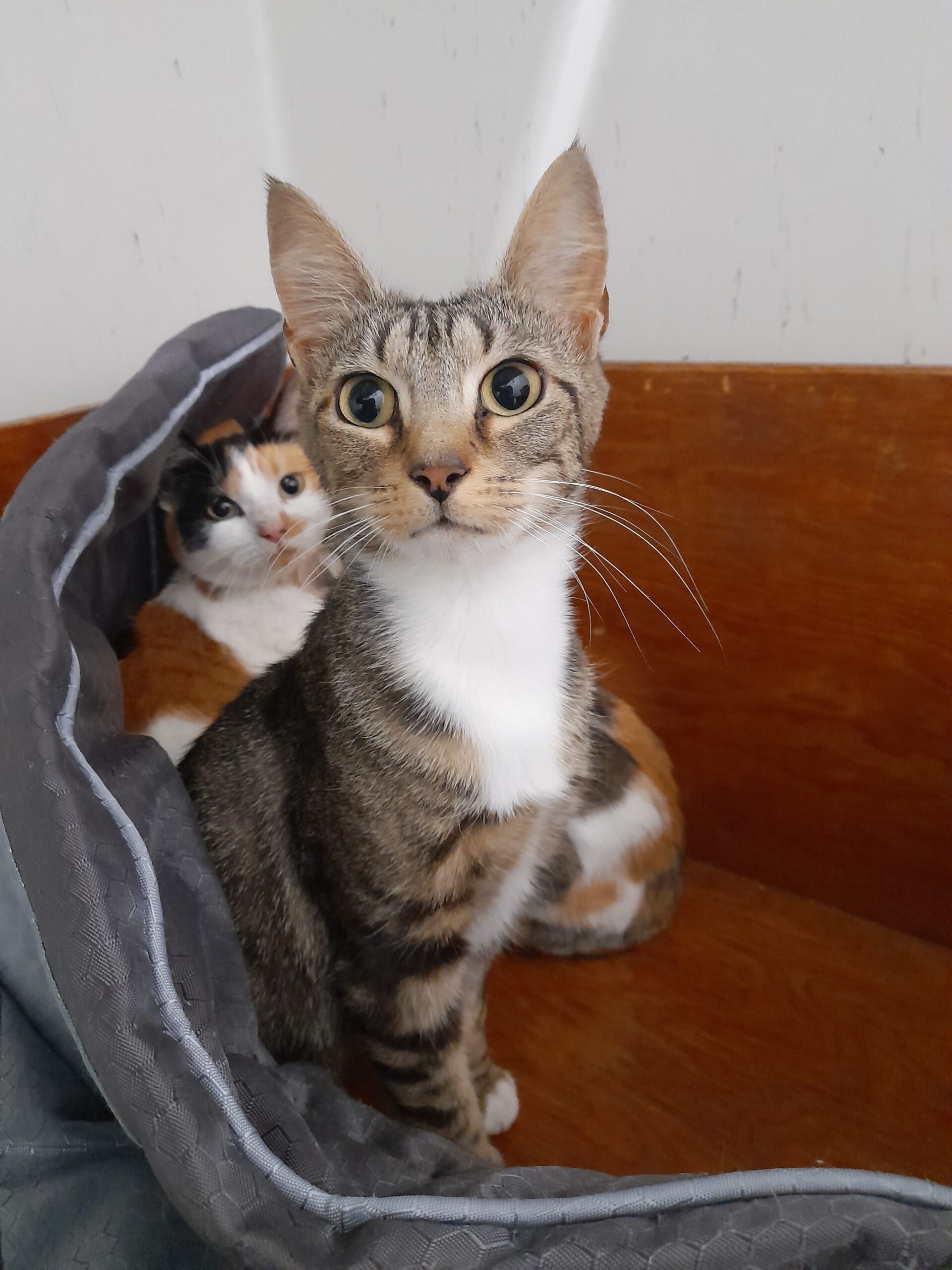 Due to a global shortage in cat vaccinations, we find ourselves in a position where careful consideration is necessary for admissions. Stray cats and those with unknown vaccination history pose a higher risk to others in a cattery. Maintaining a dense population of...
read more