Win up to £25,000 every week plus other great prizes!
With our weekly lottery, you can be sure that you're directly supporting the vital work of Ferne, whilst also being in with a chance of winning some amazing prizes.
For just £1 a week, you could win a variety of cash prizes or even the £25,000 jackpot!
Each year, our team work tirelessly to rescue, rehabilitate and rehome unwanted and abandoned animals. We are currently home for over 300 resident animals, as well as working to rehome over 250 cats and dogs each year. However you choose to play our weekly lottery, your support will mean that our animals are always the winners!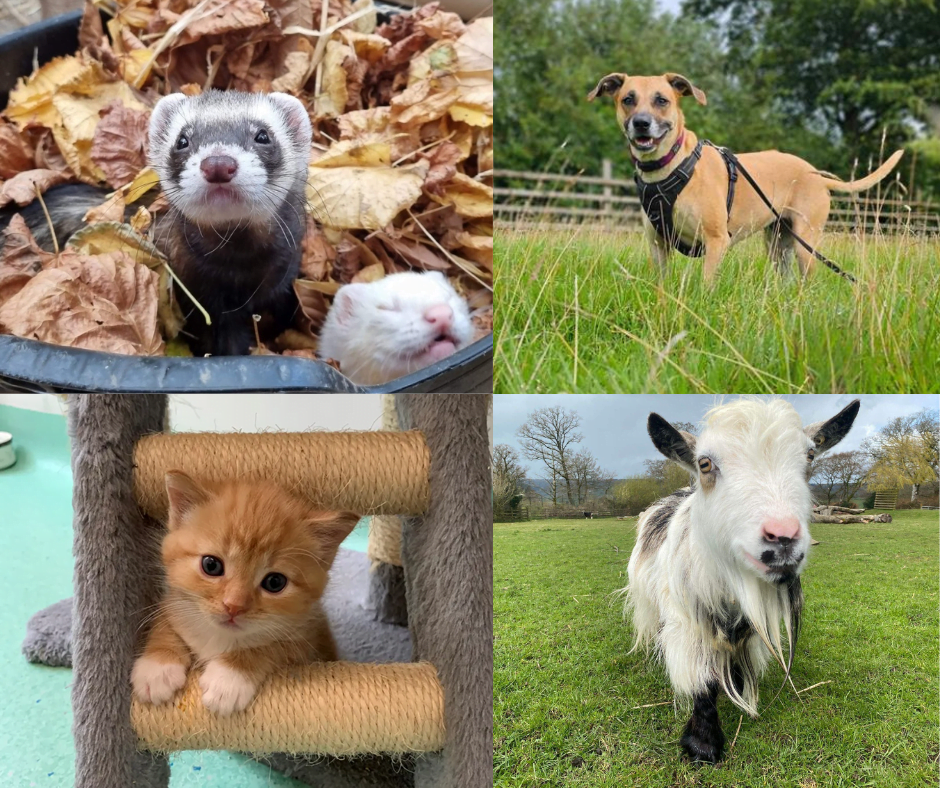 It's supaw easy to play!
Choose how many entries you'd like to play each week. Each entry is just £1.
Join online and select how you'd like to pay. Alternatively, download our postal form.
Fill out your details and click submit, or post your form to our Freepost address.
The weekly draw takes place every friday, winners are announced on the website and sent their prizes automatically.
You'll receive your lottery numbers in the post or by email, and we'll let you know when you will start playing.
Every £1 ticket provides a brighter future for animals in need…
With every lottery ticket, you will be ensuring that Ferne can continue rescue, rehabilitate and rehome vulnerable and abandoned animals.
We have been providing animals with second chances for over 80 years, all thanks to people like you. From veterinary treatments, to food, shelter and a warm cosy bed, your support will help many more animals live out the rest of their lives in the safety of the sanctuary, or help to find the loving forever homes that they so desperately deserve.
Play our lottery today and make an incredible difference to animals in need.

Ferne Animal Sanctuary was founded by the late Nina, Duchess of Hamilton & Brandon at the beginning of the Second World War. Ferne Animal Sanctuary provides care and refuge for unwanted domestic pets, farm animals and horses that come to us in need of shelter, care and rehabilitation. Since 1939, Ferne has rescued or rehomed over 40,000 animals and currently provides refuge for over 300 resident animals at the sanctuary, as well as rehoming up to 500 pets each year.
Ferne Animal Sanctuary is a registered charity (charity no: 1164350) and relies on the support of the public and dedicated volunteers to continue its vital work.
The promoter of this Unity Lottery is Ferne Animal Sanctuary, Wambrook, Chard, Somerset, TA20 3DH. Ferne Animal Sanctuary is licensed and regulated in Great Britain by Charity Commission under account number 1165350.
A minimum of 50% of the total lottery proceeds go to supporting the work carried out by Ferne Animal Sanctuary, 18.4% on prizes and 31.6% on expenses and administration of the lottery.
Unity is a common brand lottery jointly promoted by Sterling Management Centre Limited and individual society lotteries. Each Lottery operated under Unity is a separate licensed lottery, operated by and supporting that particular good cause. Unity is administered by Sterling Management Centre Limited, licensed and regulated in Great Britain by The Gambling Commission under account number 3137.