What's on at Ferne
Upcoming Events…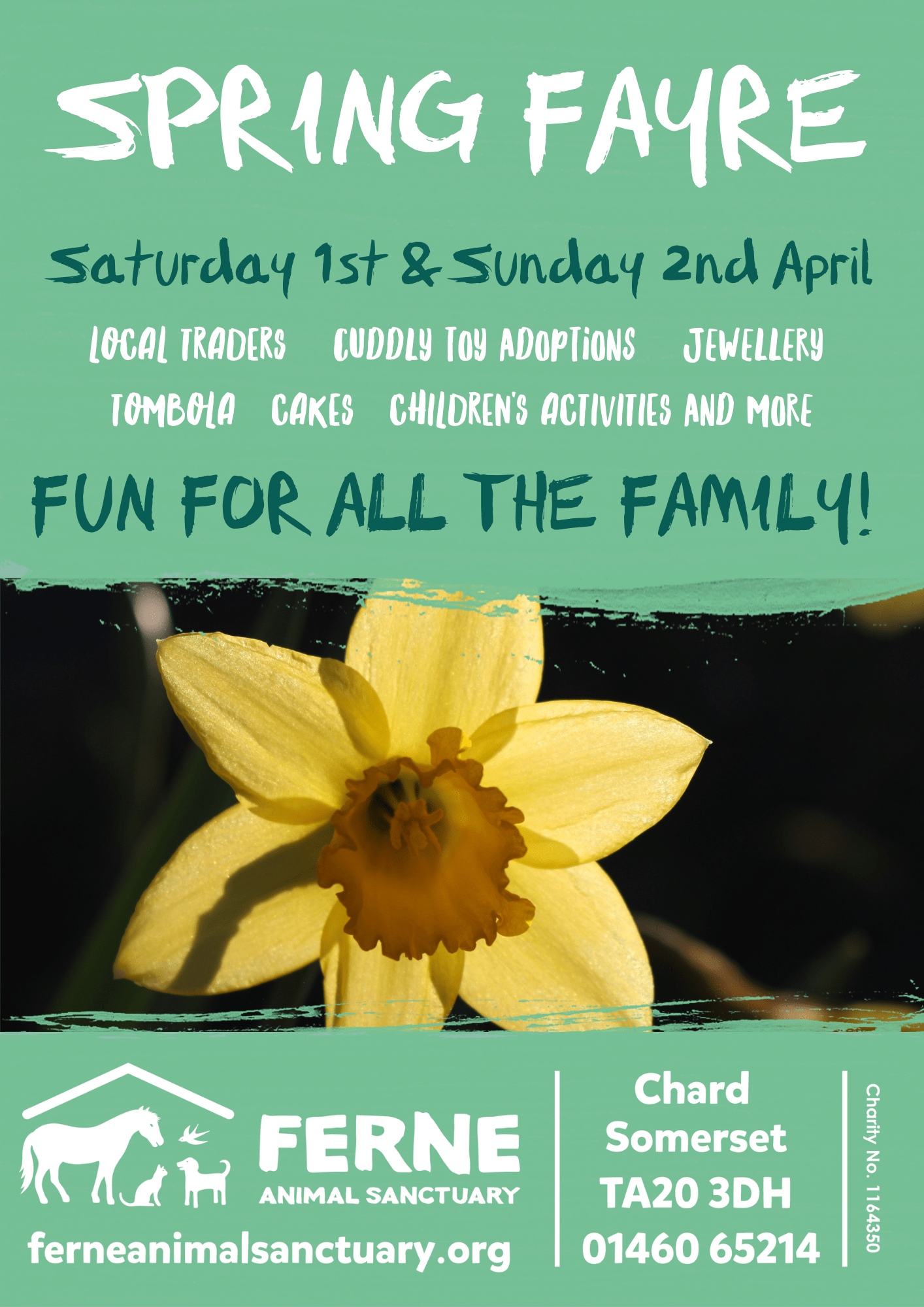 Ferne would like to invite you to our Annual Spring Fayre, there is fun for all the family. Join us for children's activities, fundraising fun and support local traders along with lots more fun @Ferne! Bring your friends and family and make a day of it. Of course, do not forget to visit Nina's Café while you are here. For these 2 days, Ferne will have a reduced rate of £5 entry.
We will be running Easter Egg hunts throughout both days with 3 different categories:
Children 5 and under – 10:30 – 11:15
Children 6+ – 11:45 – 12:15
Adults only – 12:45 – 12:55
£2 to enter with a 1st, 2nd and 3rd prize for children and a cash prize for adults!
To book a stall please click here
Thank you to everyone who has booked a stall with us:
Buttercup Buttons
Eileen Downton
Glitter Girl
Nikki Jones
Sandra Munday
Solitaire Accessories