November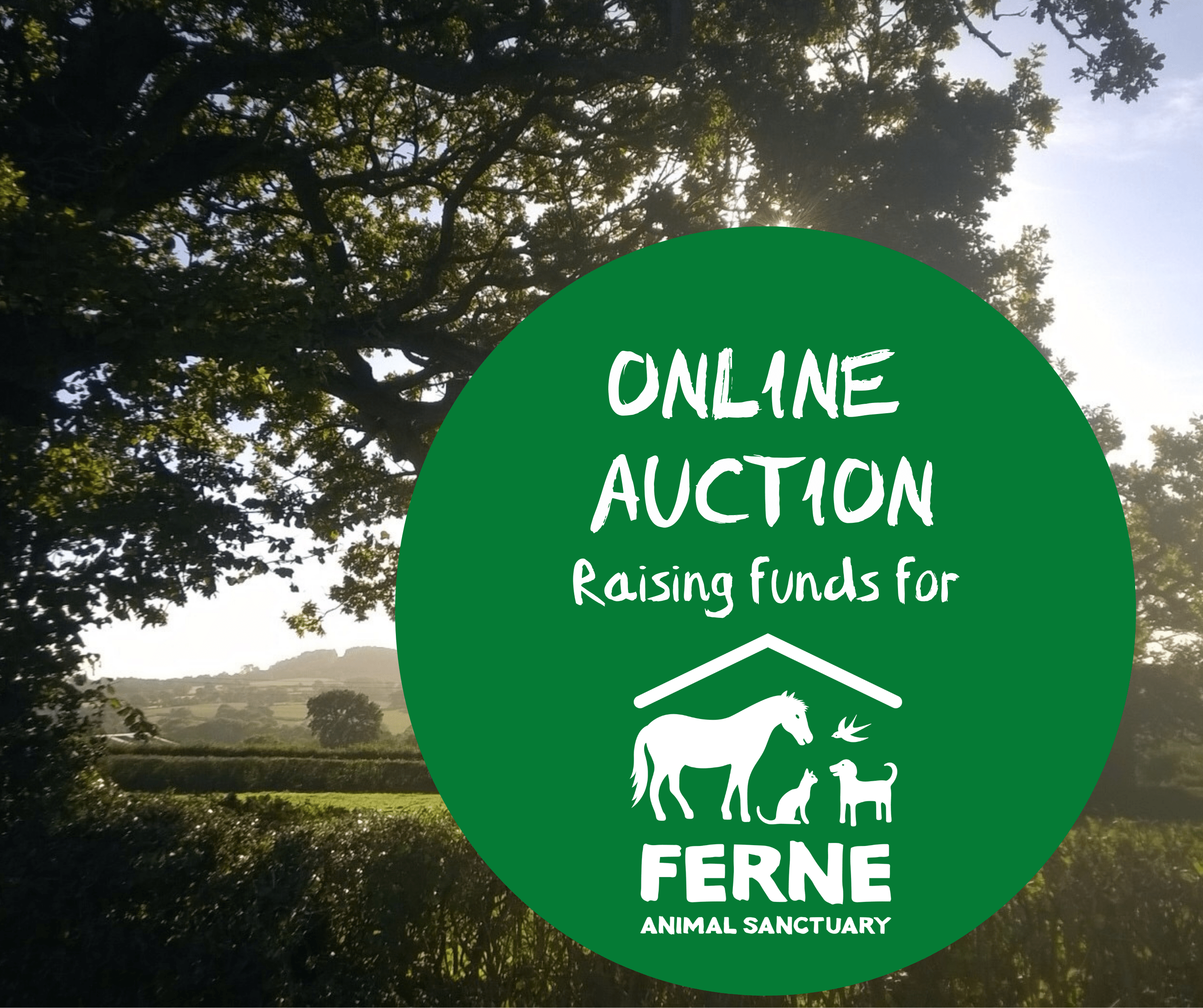 09/11/2020 - 13/11/2020
12:00 pm - 9:00 pm
Online
Our Online Auction is now live until Friday 13th November at 9m – click HERE to view the auction and place your bids!
The perfect opportunity to bag yourself some unique Christmas gifts with a difference or perhaps a treat to look forward to when we come back out of lockdown.
There is something for everyone and for all budgets; from a 3 night Eco-Treehouse escape, to an equine experience at Ferne, an amazing compact crafting workstation to fulfil all your organisational needs, lunch for two in the Folly at the Pig at Combe, or for the sweet toothed a Belgian Chocolate ice cream kit to make 3 litres of delicious ice cream and so much more!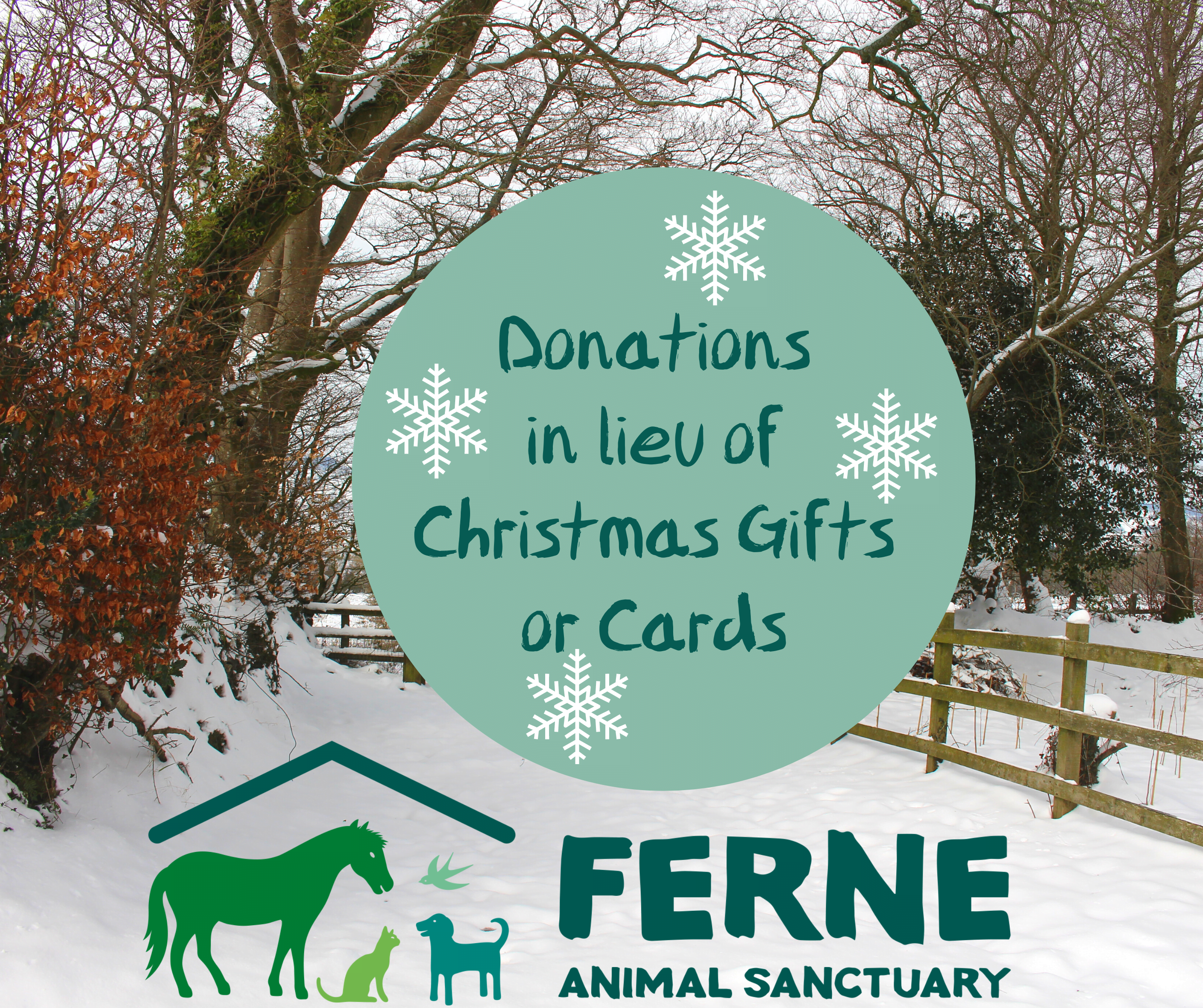 05/11/2020 - 24/12/2020
1:00 pm - 5:00 pm
If you would like to support Ferne by making a donation in lieu of Christmas gifts or cards this year, simply click here to make a one of donation and put Christmas in the comments box.
Our team will then be in touch to email you a personalised Christmas certificate for you to forward to your nearest and dearest saying you have donated on their behalf.  This year our certificate features a portrait of one of our lovely residents Isabella the donkey.
Thank you for your continued support and thank you as well to local artist Wendy Sotiris for the beautiful portrait of Bella.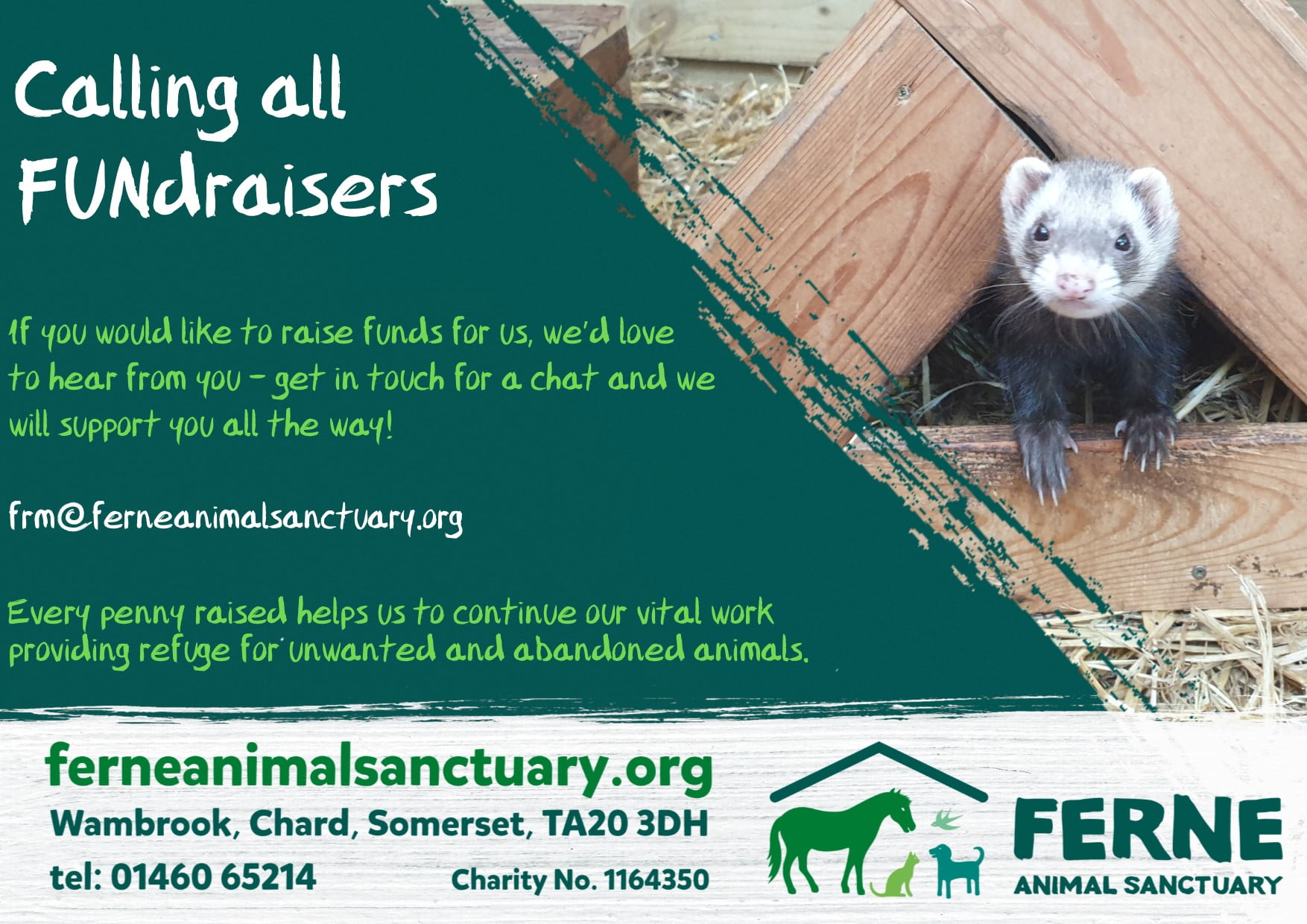 01/11/2020 - 31/12/2020
12:00 am - 12:00 am
Covid-19 has had a huge impact on the Sanctuary's income, at a time when our support is in even greater demand, as we enter lockdown once more, we need the help of you, our fabulous supporters more than ever!
With our income down 90%, we are appealing to all our supporters to get involved and organise their own fundraising event (or activity) to help raise vital funds at this difficult time.
To get you started, we've listed some ideas below, and if you'd like to discuss you own fundraising idea with us please get in contact at frm@ferneanimalsanctuary.org. We are here to support you to make it happen.
Fitness challenges of all shapes and sizes, such as a virtual bike ride or even a danceathon

Online quizzes

Making and selling cards or Christmas crafts

Or something sponsored; from giving up sugar to a chest wax head-shave
Whatever you choose to do, please make sure you follow the current guidelines and look after yourselves.
Everyone at Ferne really appreciates your support and can't wait to welcome you back when we're open to visitors again!
Thank you!