What's on at Ferne
Upcoming Events…
We want the information we display around the Sanctuary to appeal to and engage children, so who better to design it than children!
We are excited to launch a competition for ages 5 – 11
Choose any animal that lives at Ferne, find out all about it and design an animal welfare information sign. 
You could include; information about the animal, what it needs, how it should be looked after and the reasons it does or doesn't make a good pet.
Entries to be submitted on A3 (2 pieces of A4 stuck together is absolutely fine) and posted to the Sanctuary with an accompanying application form which you can download

HERE
All designs received will be laminated and displayed  and one winning design will be turned into an information board for the Sanctuary, with the winning designer invited to see their sign unveiled!
Full competition rules are available HERE
We can't wait to see what you all come up with!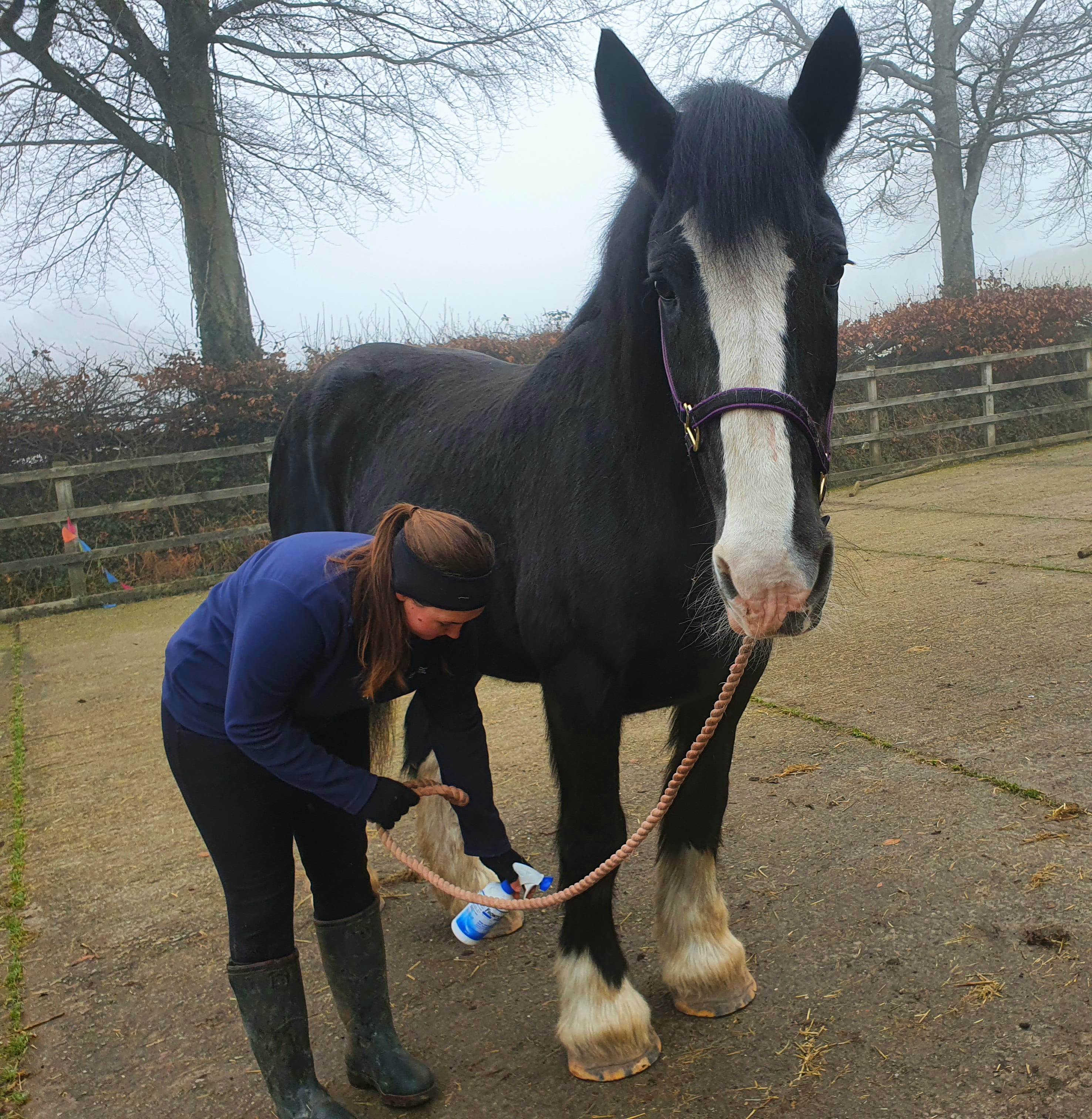 Introducing Ferne's Fabulous Furry Furlough Fundraiser!
With a National Lockdown in place once more, are you working from home or furloughed and saving money on fuel, maybe not buying that flat white every morning? 
If so, could you donate the cost of your usual commute, or your morning caffeine fix to help us care for animals in need?
Here are just some of the ways it could make a difference;
£5 – A month's supply of the supplements our tortoises need
£8  – Our cat litter for a month
£18 – Stress & anxiety supplements to help settle a nervous animal 
£30 – A month's supply of Insulin for a cat with diabetes
If you would like to support us simply click HERE to donate

THANK YOU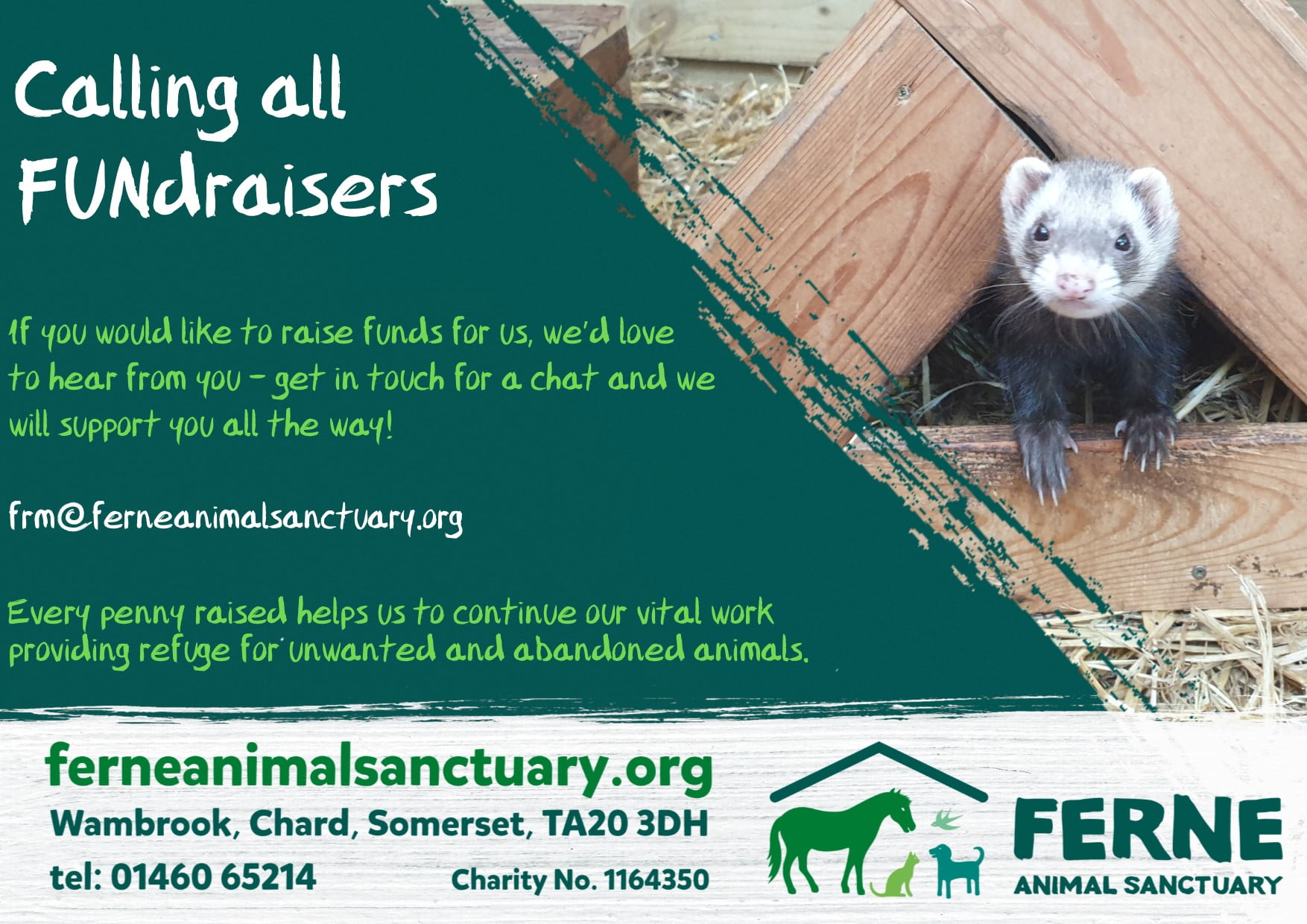 Covid-19 has had a huge impact on the Sanctuary's income, at a time when our support is in even greater demand, as we enter lockdown once more, we need the help of you, our fabulous supporters more than ever!
With our income down once more, we are appealing to all our supporters to get involved and organise their own fundraising event (or activity) to help raise vital funds at this difficult time.
To get you started, we've listed some ideas below, and if you'd like to discuss you own fundraising idea with us please get in contact at frm@ferneanimalsanctuary.org. We are here to support you to make it happen.
Fitness challenges of all shapes and sizes, such as a virtual bike ride or even a danceathon

Online quizzes

Making and selling cards or crafts

Or something sponsored; from giving up sugar to a chest wax head-shave
Whatever you choose to do, please make sure you follow the current guidelines and look after yourselves.
Everyone at Ferne really appreciates your support and can't wait to welcome you back when we're open to visitors again!
Thank you!