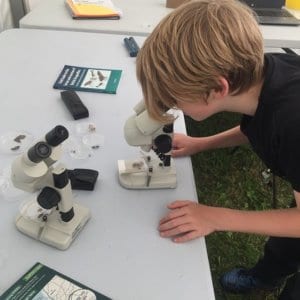 We'll be finding out where invertebrates live, what they look like close up, and why they are so useful.
Around the Sanctuary: Have a go at our trail, scouring the site to find bug hotels & homes, and collecting items to help build a giant communal bug hotel.
Education Room: We will have bug specimens and microscopes set up, including one linked to a big screen. See how amazing these little critters appear when seen large. There will also be bug crafts and step by step observational drawing guides too.