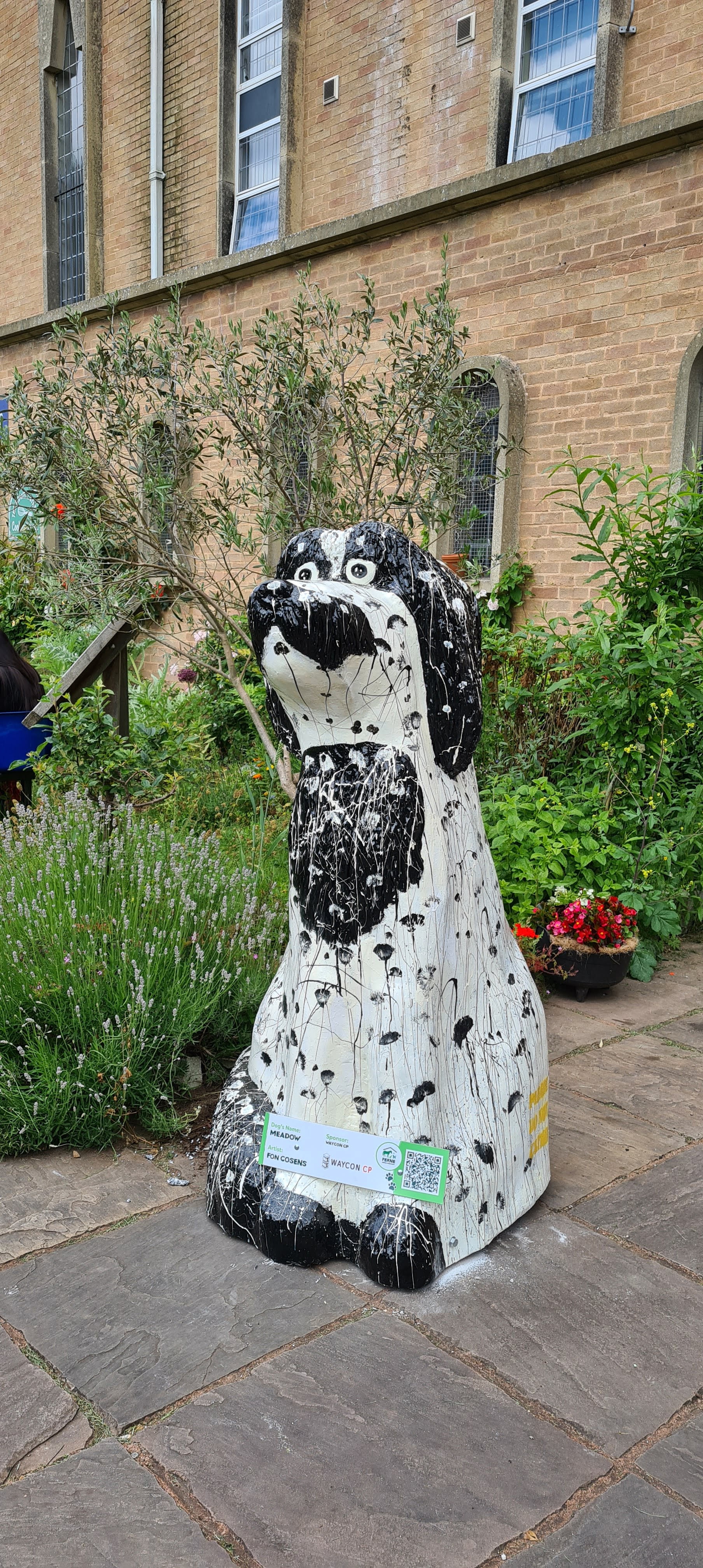 We are very lucky in the South West to be surrounded by lots of green spaces, and this dog depicts the many poppies and cornflowers that are often found in meadows.
Doggy Do's and Don'ts
Before you approach a dog, always ask the owner first.
Donate to support the work of Ferne
£3.00
This donation will cover the cost of essential flea treatment for our dogs.
Click the link below to make this donation.
£5.00
£5 will allow us to microchip each of the dogs that comes to us at the Sanctuary.
Click the link below to make this donation.
£30
This donation will allow us to give each of our dogs a full veterinary health check.
Click the link below to make this donation.
OR
Donate whatever you feel comfortable with, using our straightforward donation facility below.
SPONSOR:
Waycon CP
Waycon CP Limited specialises in the manufacture of tailor made lift shafts, which are designed to suit individual requirements and conform to all lift car assemblies. All of our products comply with the relevant European and British Standards. Waycon CP Limited has gone from strength to strength and worked hard to stay in the forefront of the precast industry through design and development. We strive to constantly improve quality and service and to offer innovative solutions.
To find out more visit: WAYCON CP – Bespoke Precast Concrete Lift Shafts
ARTIST:
Fon Cosens
For the last 20 years I have worked with a variety of materials such as wire, bamboo and wood to create decorative items and sculpture of various forms. I started working with willow in 2009, making animal sculptures such as pigs, deer, dogs, etc., and garden structures. For this project I am using freestyle mixed media to sculpt and paint.  
Fon Cosens – Willow Sculpture :: Gallery 4 Art