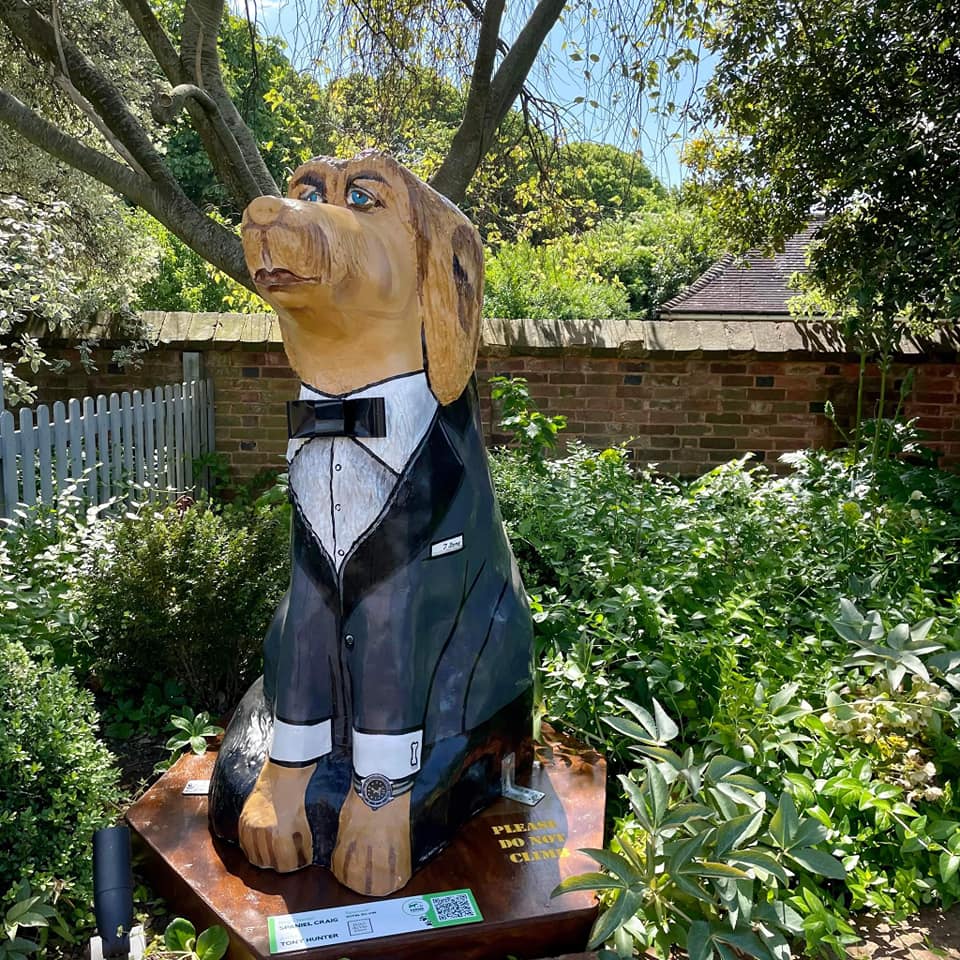 "Bone…James Bone". I've been a bit of a bond fan since childhood and with the character having been referred to as "Her Majesties loyal terrier" in a previous film, I felt appropriate to celebrate the end of Daniel Craig's tenure by recreating him as "Spaniel Craig", a faithful friend giving all to defend and protect us.
Doggy Do's and Don'ts
Dogs thrive on new smells and sight, perhaps you could use public transport to take your friend somewhere new to explore.
Donate to support the work of Ferne
£3.00
This donation will cover the cost of essential flea treatment for our dogs.
Click below to make this donation.
£5.00
£5 will allow us to microchip each of the dogs that comes to us at the Sanctuary.
Click below to make this donation.
£30
This donation will allow us to give each of our dogs a full veterinary health check.
Click below to make this donation.
OR
Donate whatever you feel comfortable with, using our straightforward donation facility below.
SPONSOR:
Hotel Du Vin
The unique identity of Hotel du Vin has endured and developed since the brand started in 1994, in Winchester. Since then, our popularity has grown steadily – our guests are also our fans.
Our Exeter hotel, a "contemporary wonderland" as Alastair Sawday dubbed us, is in the heart of this sublime city. As our newest property, this glorious Exeter hotel is brimming with its own charm and unique personality.
Take a step inside this iconic building, formerly an Eye Infirmary, where historic walled gardens and striking architecture create the backdrop for a truly special experience. If the weather doesn't inspire you, a short meander through our library certainly will, or our REN Spa is the perfect place to recharge and enjoy a little piece of tranquility in the city.
To find out more visit: Luxury Hotels in Exeter | Hotel du Vin & Bistro Exeter