Create A Tribute
Creating a tribute is a wonderful way to commemorate the life of a loved one, by sharing precious memories with family and friends in your own special way.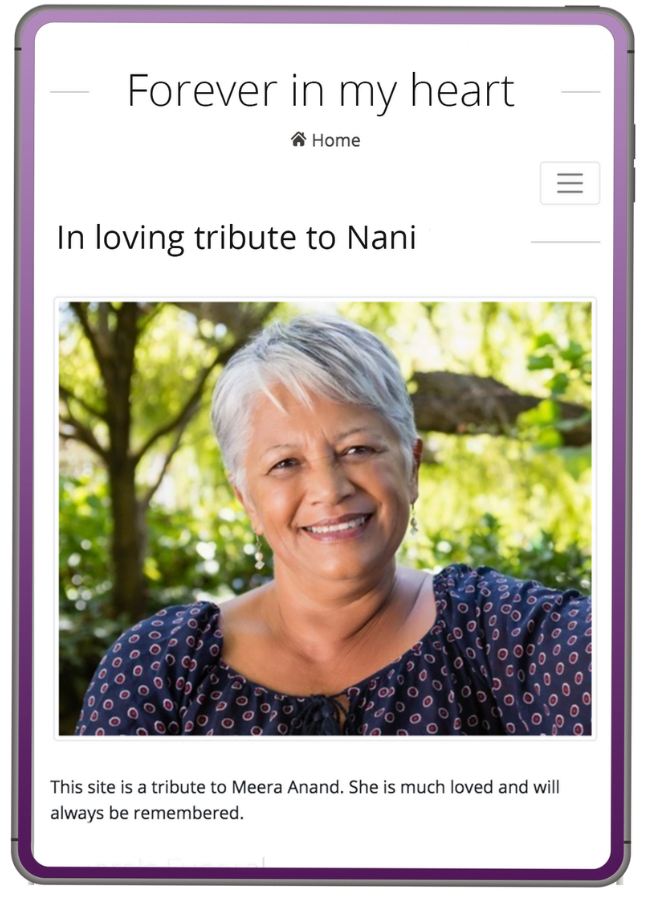 We understand that losing somebody close to you is a deeply personal experience. That is why work in partnership with MuchLoved, the UK's leading online tribute charity, to provide a free tribute service where you can remember someone special, and fundraise in their memory.
You can create a unique, personalised tribute page for your loved one, where you can share memories, photos, stories, music and videos to celebrate their life, as well as donate to our work in their honour. Tribute pages are also a wonderful way of inviting friends and family to contribute their thoughts and memories, to create a lasting tribute to someone who meant so much.
How does it work?
It only takes a few minutes to create your tribute fund, you can begin by clicking here, which will take you through a simple step-by-step process.
Once you have set up your tribute fund, you can add to it at anytime. You may choose to celebrate your loved one on special occasions such as Birthdays, Anniversaries, or perhaps just when you want to feel close to them. Whatever it may be, your tribute fund will always be there to visit when you wish.
Thank you for your kind support