Skydiving – something you have always wanted to do? Now's your chance!
A team of Ferne staff and supporters have decided to throw themselves out of an aeroplane, all to raise money for the animals here at the Sanctuary. On Thursday 12th August, our fearless fundraisers will achieve the highest possible skydive without an oxygen supply!  There is still space to join them on the day, why not do something amazing this year?  You can jump for free if you fundraise for us first.  All you need to do is raise a minimum of £395 for Ferne through sponsorship and the aeroplane door awaits you!  Book your place HERE.
If you would like more information, please do get in contact with our Fundraising team on 01460 65214, or by email.
Visit the Skydive Buzz website here for more information on charity skydives.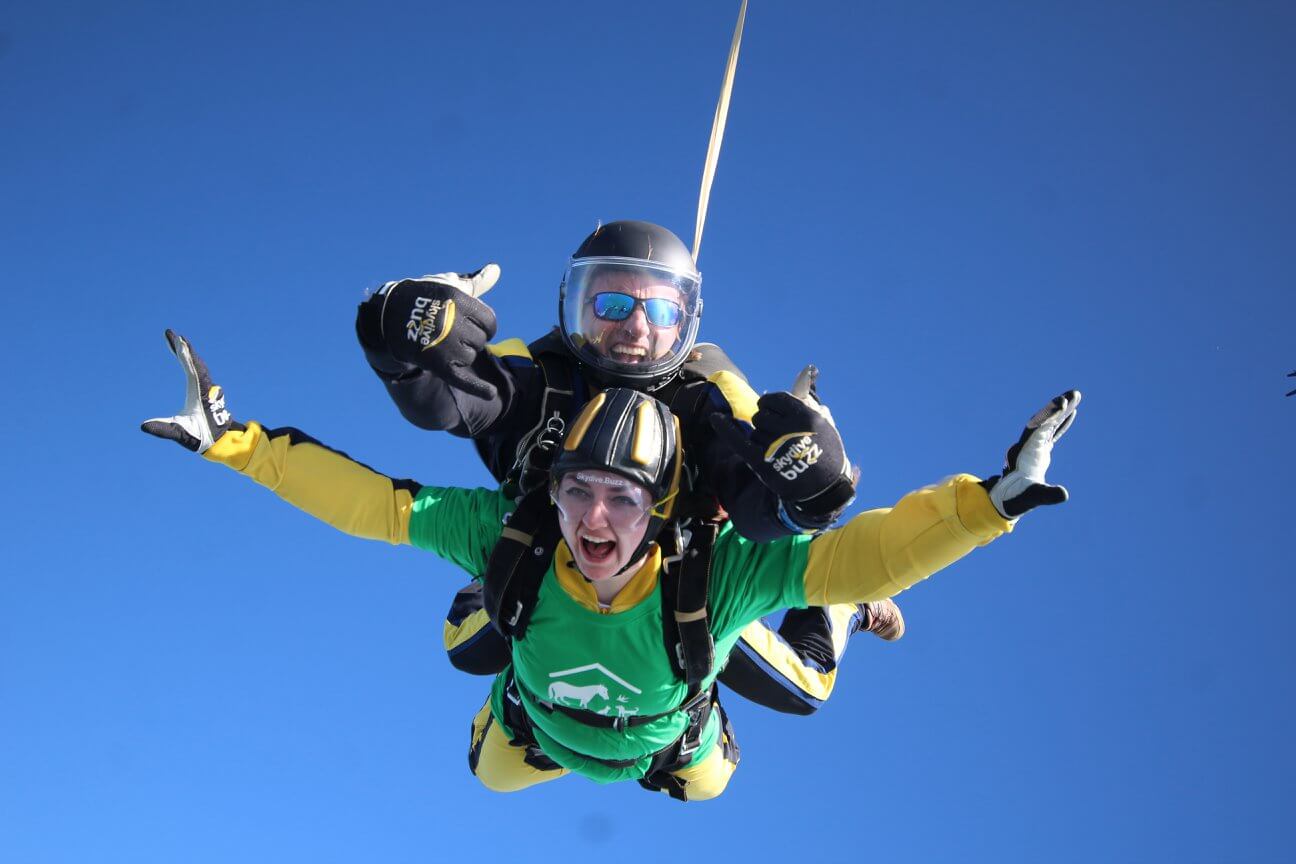 Sending your Fundraising money to Ferne
Once you have collected all the money from your fantastic fundraising event or activity, please send them into us using one of the following methods:
By Website

Please click here to visit our Donations page where you can submit a donation via debit or credit card.
By Phone
Please call 01460 65214  with your card details during office hours (Monday to Friday, 9am – 5pm).
By Cheque
Please make your cheque payable to "Ferne Animal Sanctuary" and send to: Ferne Animal Sanctuary, Chard, Somerset TA20 3DH
Please include your name, event or challenge details, address and phone number. If paying through PayPal – please let the fundraising team know you have used this method. Thank you.
Please share your stories and photos!
We love hearing what our supporters have been doing to raise vital funds for Ferne. Please email us your stories and photos!
For more information
Please call us on 01460 65214 or email us at frm@ferneanimalsanctuary.org