Fundraise for Ferne
Could you do something to raise money for us?
Fundraising is a great way to help support Ferne. Every penny raised helps us to continue to provide a vital safety net to animals in need.  Animals, who through no fault of their own find themselves in need of a helping hand, some care and attention and a safe, loving home.
But it's not just about raising money, it is about your personal achievement, which we want to celebrate alongside you, it's about inspiring others and of course raising awareness of a cause close to your heart.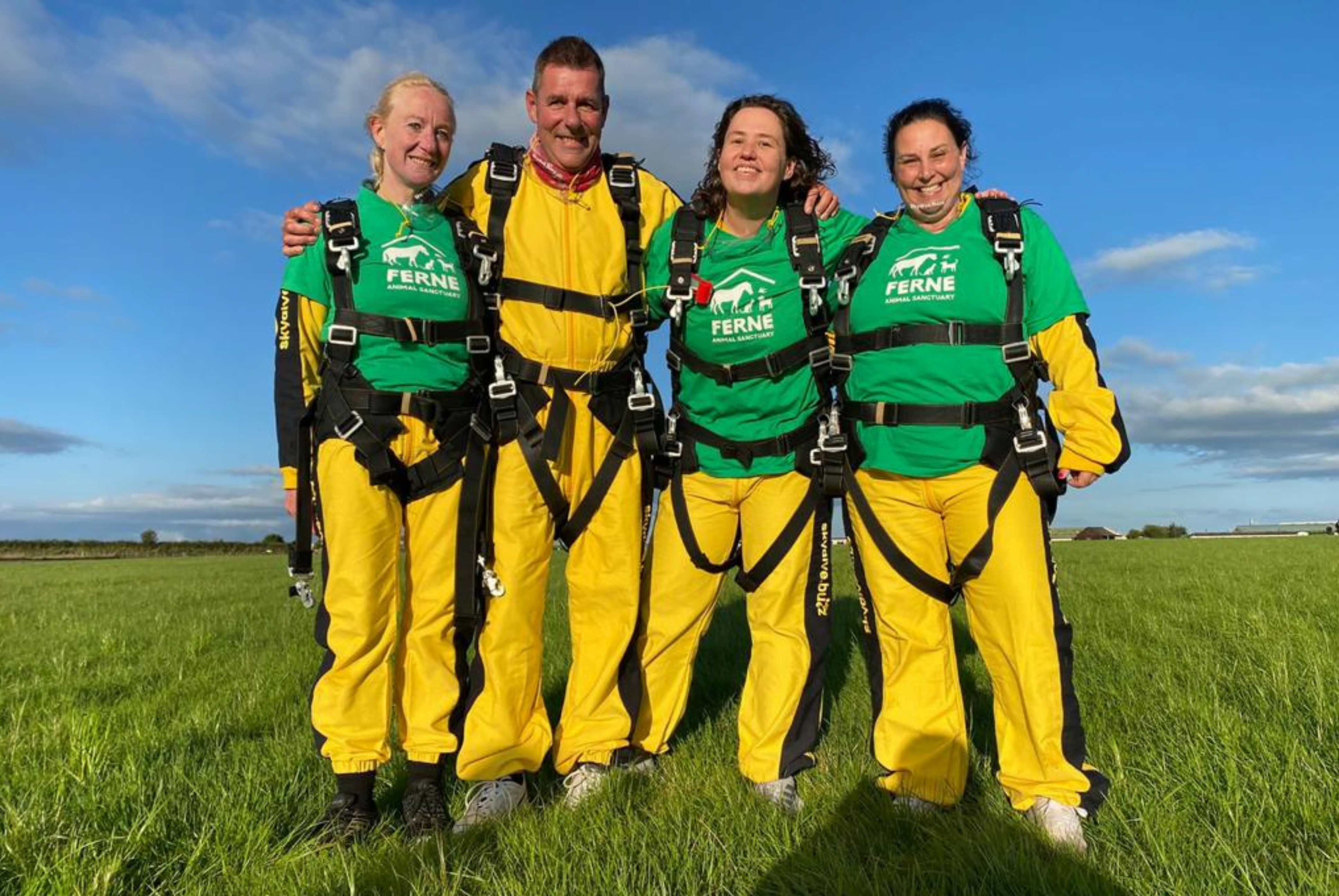 What can you do?
There are so many things you can do to help raise money. This could be online – from fitness challenges of all shapes and sizes, to quizzes or selling items on ebay and nominating Ferne to receive a percentage of the sale. Or perhaps a cake sale, a sporting challenge, car wash day or a dress up or dress down day for your school or office!
We'd love to hear any ideas you have and are here to support you to make them happen!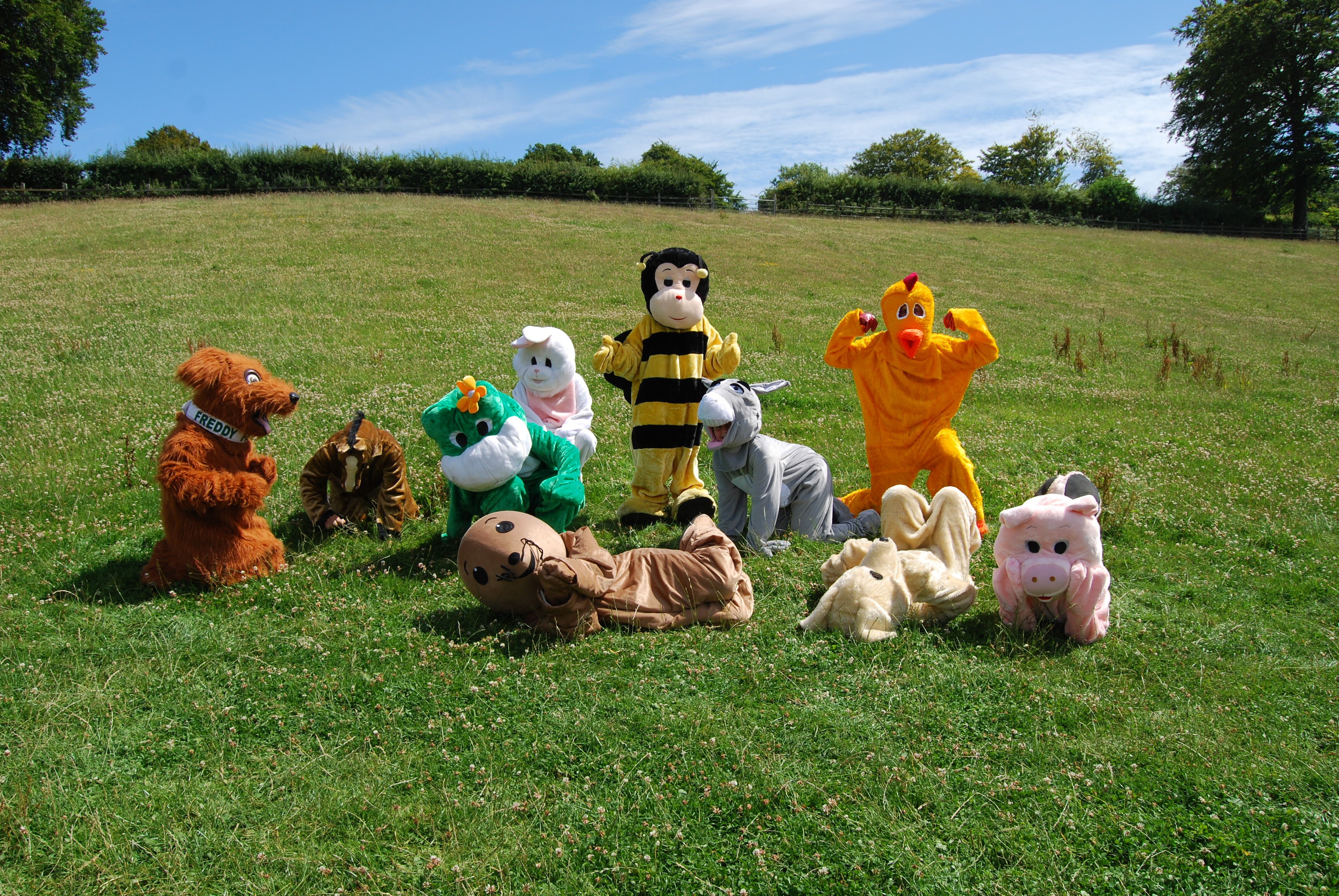 Skydiving – something you have always wanted to do? Now's your chance!
We love seeing our fearless fundraisers take on incredible challenges, including those who have courageously thrown themselves out of aeroplanes in an attempt to raise vital money for the animals here at the Sanctuary. You can also achieve the highest possible skydive without an oxygen supply when you sign up to one of our Charity event days. There's always room to join our other fantastic fundraisers on the day. You can jump for free if you fundraise for us first. All you need to do is raise a minimum of £395 for Ferne and the aeroplane door awaits! 
If you would like more information, please do get in contact with our Fundraising team on 01460 65214, or by email.
Visit the Skydive Buzz website here for more information on charity skydives.
Wing-walk for us!

Calling all dare devils. Take the ultimate thrill ride with a unique wing walking experience on top of a vintage Boeing Stearman and support the animals in our care at the same time. You can Wing Walk for free when you fundraise £599 or more! If you would like to know more about our next Wing Walking event, please contact the team via 01460 65214 or email us . For more information from Wingwalk Buzz, click HERE!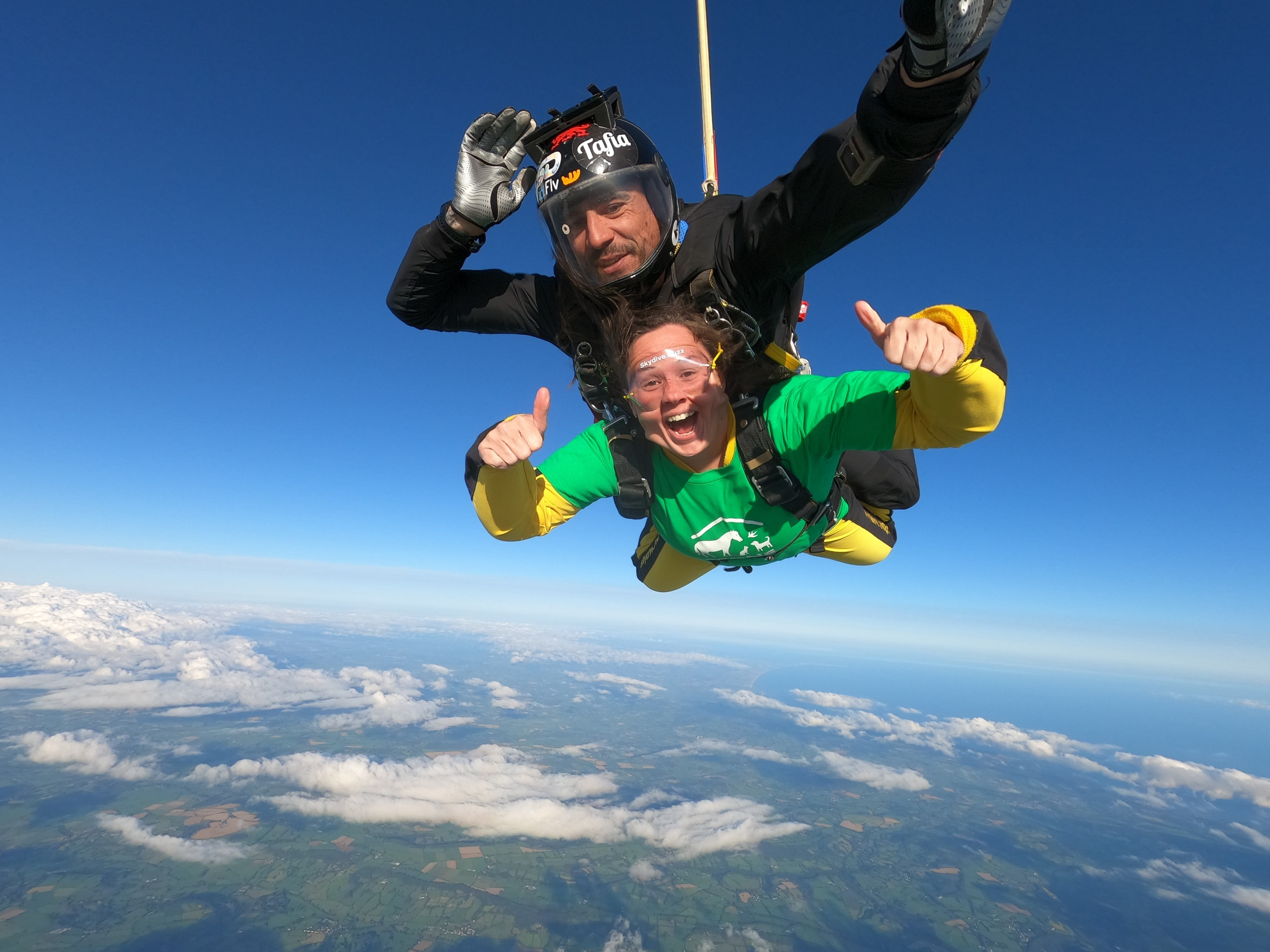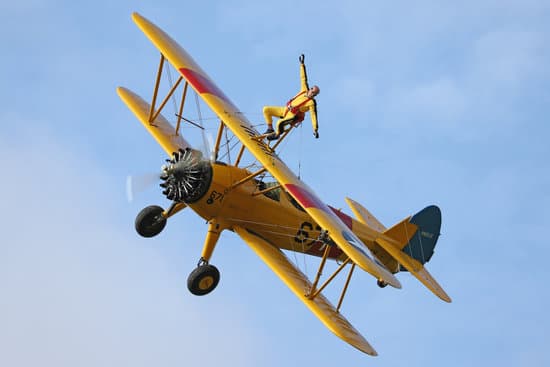 Elite Adventures
Ferne Animal Sanctuary has teamed up with Elite Adventures to offer a range of fantastic fundraising adventures, trips and challenges for everyone to enjoy. The challenges are suitable for varying fitness levels and are a great opportunity to meet, walk and talk with like-minded people from all over the UK as well as raising money to help the animals in our care here at Ferne Animal Sanctuary!
Check out the challenges below!
Inspired?
Have you been inspired to fundraise for us? Download our Fundraising Pack HERE. It's full of tips and ideas – including an A-Z of possible fundraising ideas.
You can also find out how your money will make a difference and of course how we can help and support you along the way.
Download Our Trivia Fundraiser Pack
Are you a venue or group that holds regular quiz nights? Why not download our quiz night pack to use and raise money for Ferne Animal Sanctuary at the same time! The pack includes a poster that you can display with your details, a 50 question quiz and answers ready for you to hold your very own quiz!
Just click HERE.
Fundraise online
Set up your own online fundraising page
     
It doesn't take long to set up and it is a fantastic way to share your fundraising story across social media and get instant donations. What's more, the donations come straight to us, so there's no need to chase your friends and family for the sponsorship they promised. Just select either a JustGiving or Facebook Fundraiser to get started!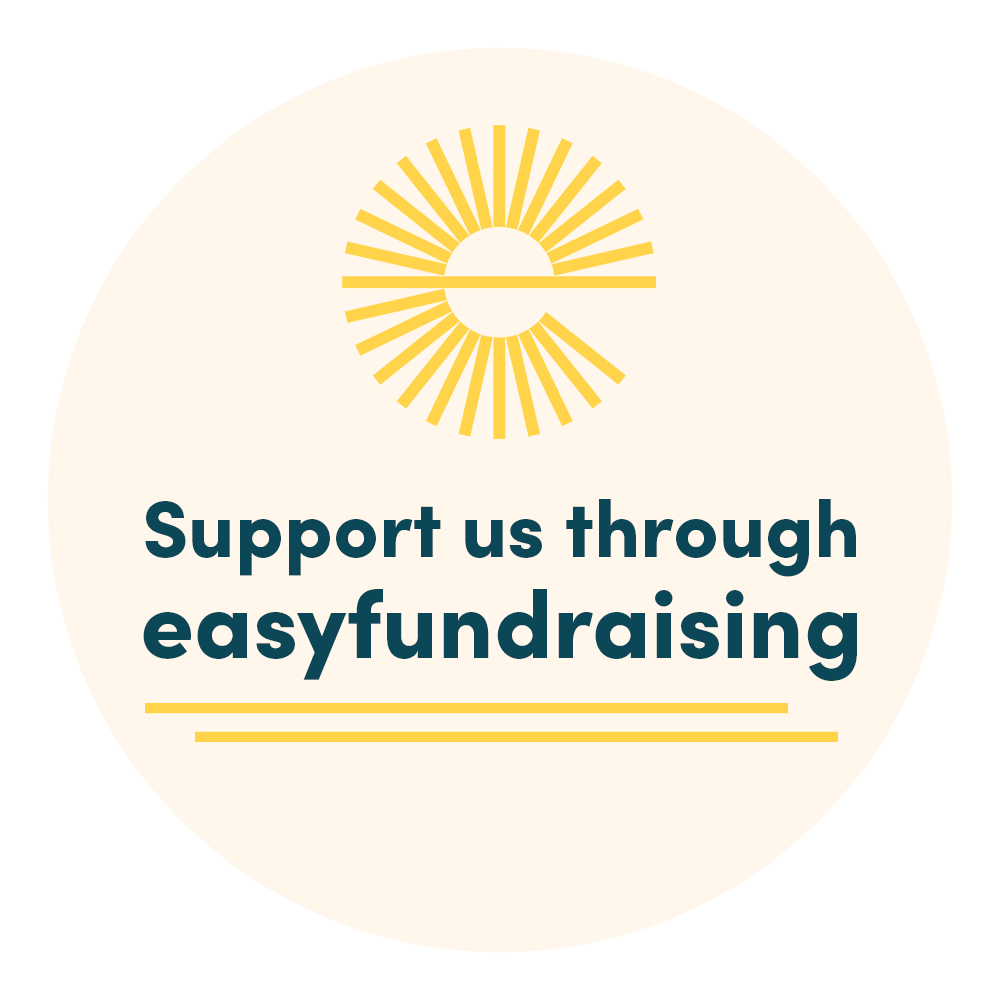 Shop with easyfundraising!
Did you know that whenever you buy anything online – from your weekly shop to your annual holiday – you could be raising free donations for Ferne with easyfundraising?
There are over 7,000 brands on board ready to make a donation – including eBay, Argos, John Lewis, ASOS, Booking.com and M&S – and it won't cost you a penny extra to help us raise funds.
All you need to do is:
1. Go to our cause page and join for free.
2. Every time you shop online, go to easyfundraising first to find the site you want and start shopping.
3. After you've checked out, the brand will make a donation to Ferne Animal Sanctuary at no extra cost to you whatsoever!
There are no catches or hidden charges and we will be really grateful for your donations.
Sponsorship
If you would prefer to raise money offline via sponsorship send us an email or call 01460 65214 and we can send you a Ferne sponsorship form.
Sending your Fundraising money to Ferne
Once you have collected all the money from your fantastic fundraising event or activity, please send them into us using one of the following methods:
By Website

Please click here to visit our Donations page where you can submit a donation via debit or credit card.
By Phone
Please call 01460 65214  with your card details during office hours (Monday to Friday, 9am – 5pm).
By Cheque
Please make your cheque payable to "Ferne Animal Sanctuary" and send to: Ferne Animal Sanctuary, Chard, Somerset TA20 3DH
Please include your name, event or challenge details, address and phone number. If paying through PayPal – please let the fundraising team know you have used this method. Thank you.
Please share your stories and photos!
We love hearing what our supporters have been doing to raise vital funds for Ferne. Please email us your stories and photos!
Alternatively, share with us on our Facebook, Instagram and Twitter!
For more information
Please call us on 01460 65214 or email us at frm@ferneanimalsanctuary.org
Thank you