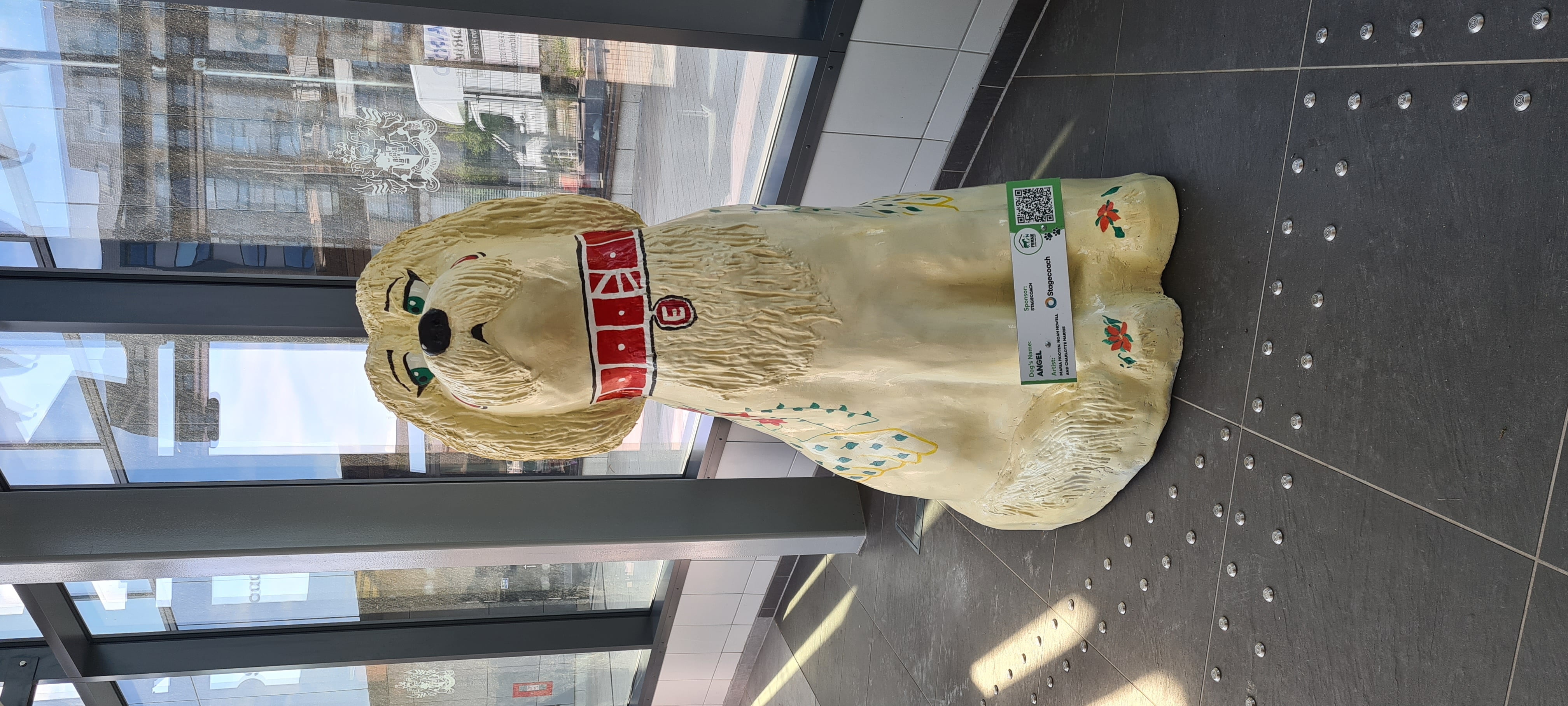 Our group have decided to link historical elements on our dog design to remind the public about Exeter's history, however we have also incorporated in our design flowers which represent a memorial to the people who have passed away due to Covid-19. We have put poppies which have become symbolic of remembrance, as we wished to make a reference to the beginnings of Ferne Animal Sanctuary.
Doggy Do's and Don'ts
A dog needs a well-balanced diet to stay fit and healthy, some human food like chocolate, grapes and raisins can make dogs unwell.
Donate to support the work of Ferne
£3.00
This donation will cover the cost of essential flea treatment for our dogs.
Click below to make this donation.
£5.00
£5 will allow us to microchip each of the dogs that comes to us at the Sanctuary.
Click below to make this donation.
£30
This donation will allow us to give each of our dogs a full veterinary health check.
Click below to make this donation.
OR
Donate whatever you feel comfortable with, using our straightforward donation facility below.
SPONSOR:
Stagecoach
We're Stagecoach.
You probably know us as the local bus company in your area but, fun fact, we're one of the largest bus operators in the UK. Since 1980, we've run express and local bus services across the country and we continue to play an important role in helping people access work, education, health, shopping and leisure.
Our parent company, Stagecoach Group, also looks after megabus.com, our intercity coach company that connects communities across longer distances
We're proud to be many things to many people. Pop into town on one of our local services. Heading off on holiday? We'll get your journey off to a great start on one of our airport services. Need to find an easy, affordable way to help your staff get to work? Our Stagecoach Solutions team is ready to help.
We've achieved so much in the last 40 years and we're proud of our go-getting spirit.
ARTIST:
Maria Hooten, Noah Howell and Charlotte Harris
Maria Hooten, Noah Howell and Charlotte Harris are all students at Exeter College studying the UAL Award and Diploma in Art & Design.