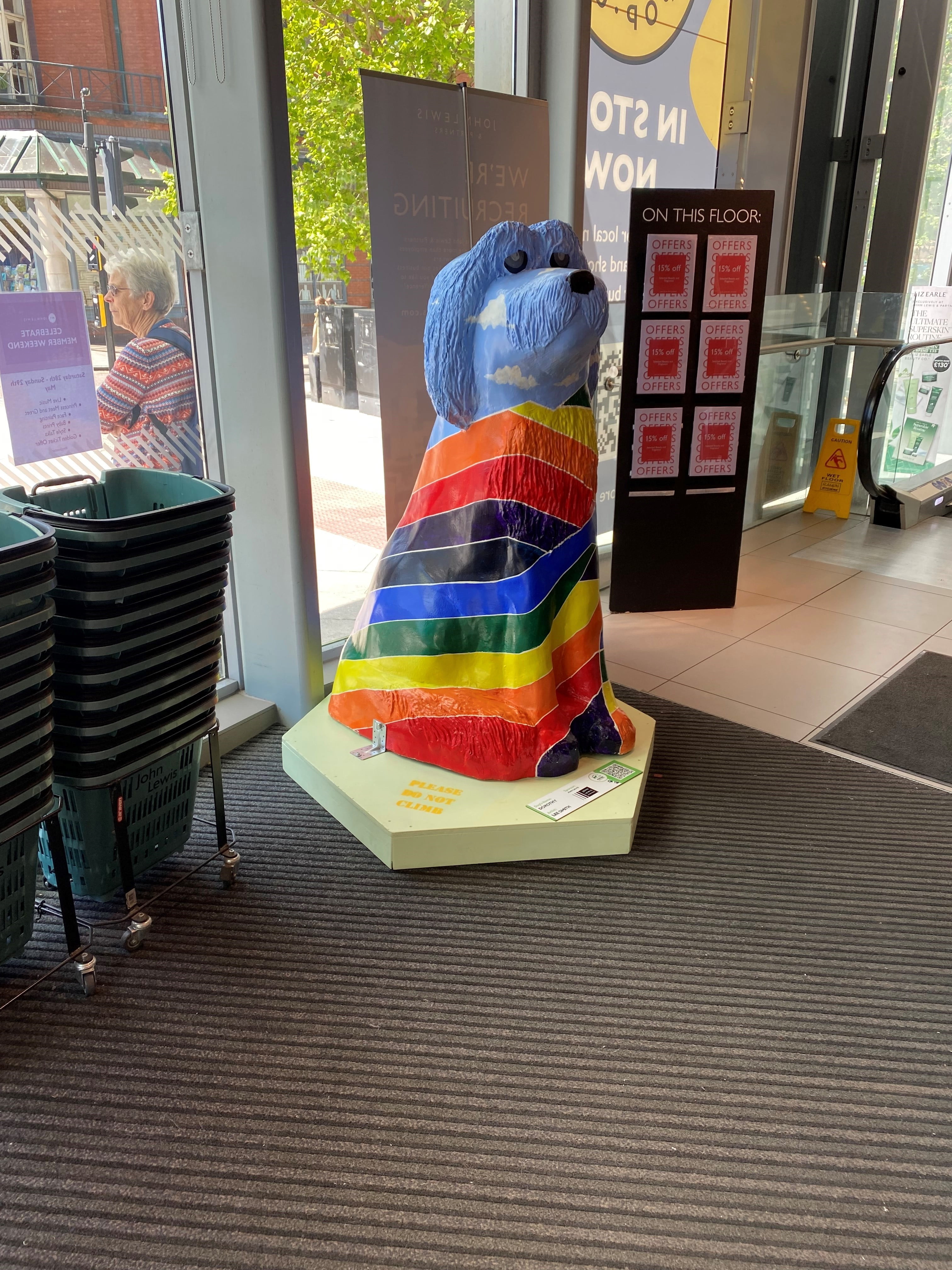 This dog is to represent support for LGBTQ+, the rainbow flag. The clouds and the blue background are representing the sky, which is inspired by the countryside that surrounds Exeter.
Doggy Do's and Don'ts
Activities for your dog can prevent boredom, build confidence and teach new skills.
Donate to support the work of Ferne
£3.00
This donation will cover the cost of essential flea treatment for our dogs.
Click below to make this donation.
£5.00
£5 will allow us to microchip each of the dogs that comes to us at the Sanctuary.
Click below to make this donation.
£30
This donation will allow us to give each of our dogs a full veterinary health check.
Click below to make this donation.
OR
Donate whatever you feel comfortable with, using our straightforward donation facility below.
SPONSOR:
John Lewis
When you're part of it, you put your heart into it.
At John Lewis & Partners, we're more than employees – we're owners. That's why we're all called Partners. And that's why we all go above and beyond to offer quality products and outstanding service to the people who matter most – you, our customers.
Because for us, it's personal.
ARTIST:
Lee Smith
Lee Smith is a student at Exeter College currently studying the UAL Award and Diploma in Art & Design.