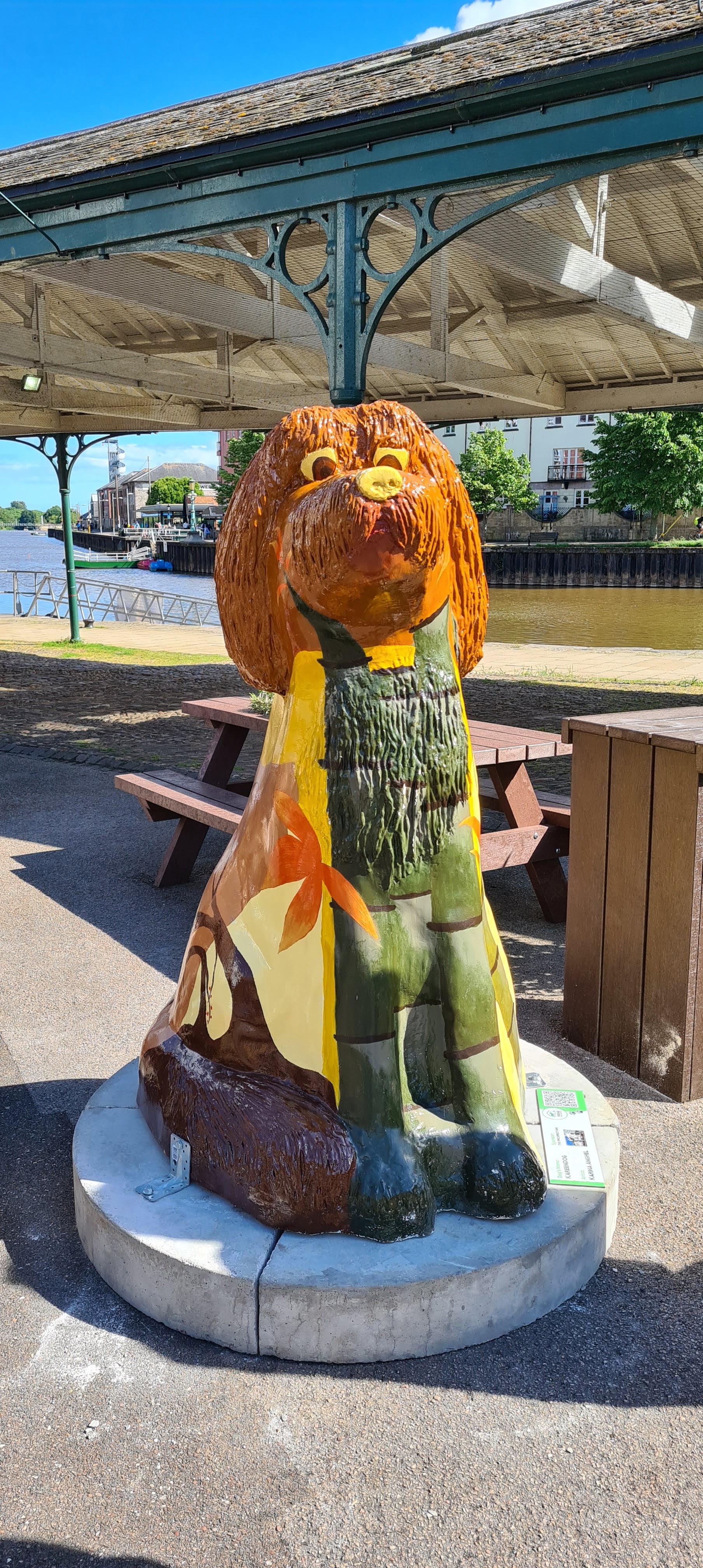 The design for my dog shows a landscape of bamboo and plants. The reason I chose to relate my design to bamboo is because this plant is sustainable, natural material that can be used for a range of uses, from bicycles to socks, and I wish to show how we can implement natural resources into society as the new norm.
Doggy Do's and Don'ts
Dogs need access to clean drinking water to keep them happy and hydrated.
Donate to support the work of Ferne
£3.00
This donation will cover the cost of essential flea treatment for our dogs.
Click below to make this donation.
£5.00
£5 will allow us to microchip each of the dogs that comes to us at the Sanctuary.
Click below to make this donation.
£30
This donation will allow us to give each of our dogs a full veterinary health check.
Click below to make this donation.
OR
Donate whatever you feel comfortable with, using our straightforward donation facility below.
SPONSOR:
The Prospect Inn
The Prospect Inn are an independent pub and we have just started our 21st year as custodians of The Prospect. We pride ourselves on being a proper pub and are very passionate about supporting local. 
To find out more visit: https://www.heavitreebrewery.co.uk/pubs/the-prospect-inn/
ARTIST:
Karina Anghel
Karina Anghel is a student at Exeter College currently studying the UAL Award and Diploma in Art & Design.