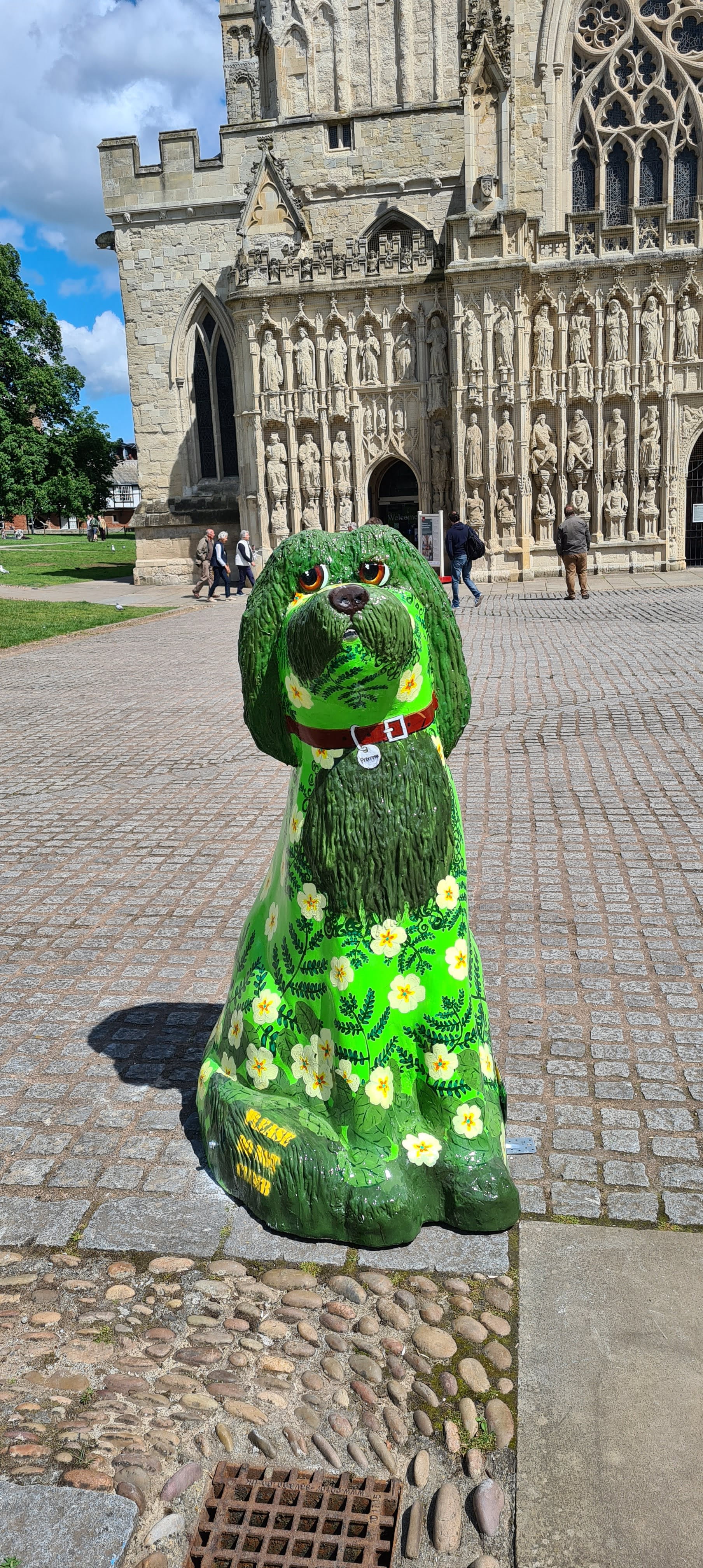 The design incorporates primroses and ferns to represent both the flower of Devon and Ferne Animal Sanctuary. The background uses a vivid lime green to reflect spring and new beginnings.
Doggy Do's and Don'ts
Never leave your dog alone in a car and keep them cool whilst traveling.
Donate to support the work of Ferne
£3.00
This donation will cover the cost of essential flea treatment for our dogs.
Click below to make this donation.
£5.00
£5 will allow us to microchip each of the dogs that comes to us at the Sanctuary.
Click below to make this donation.
£30
This donation will allow us to give each of our dogs a full veterinary health check.
Click below to make this donation.
OR
Donate whatever you feel comfortable with, using our straightforward donation facility below.
SPONSOR:
Linden Homes
Linden Homes – part of Vistry Group – is one of the UK's leading housebuilding brands, with a portfolio ranging from one and two-bedroom apartments to four and five-bedroom, detached family homes.  
In the south west, the company is creating homes locally at Sandrock, Tithe Barn, Harrington Park and Kingfisher Green in Exeter, The Oaks in Chudleigh, Church Walk in Newton Abbot, White Rock in Paignton, Mill Brook Green in Axminster and Monument View in Wellington. 
With a 5-Star HBF customer satisfaction rating, Linden Homes puts their customers at the centre of everything they do.  
Vistry won 'Large Housebuilder of the Year' and 'Housebuilder Star Award' at the Housebuilder Awards 2021, run in partnership with the NHBC and HBF. For more information, visit www.lindenhomes.co.uk or www.vistrygroup.co.uk. 
ARTIST:
Trai Hiscock
Trai Hiscock's artwork is often characterised by her love for animals and an admiration for the beautiful countryside she is surrounded by. Her work features many local landscapes, with her 'Old Couple' at the center of many of these adventures, along with furry friends which Trai and her husband have cared for over the years.