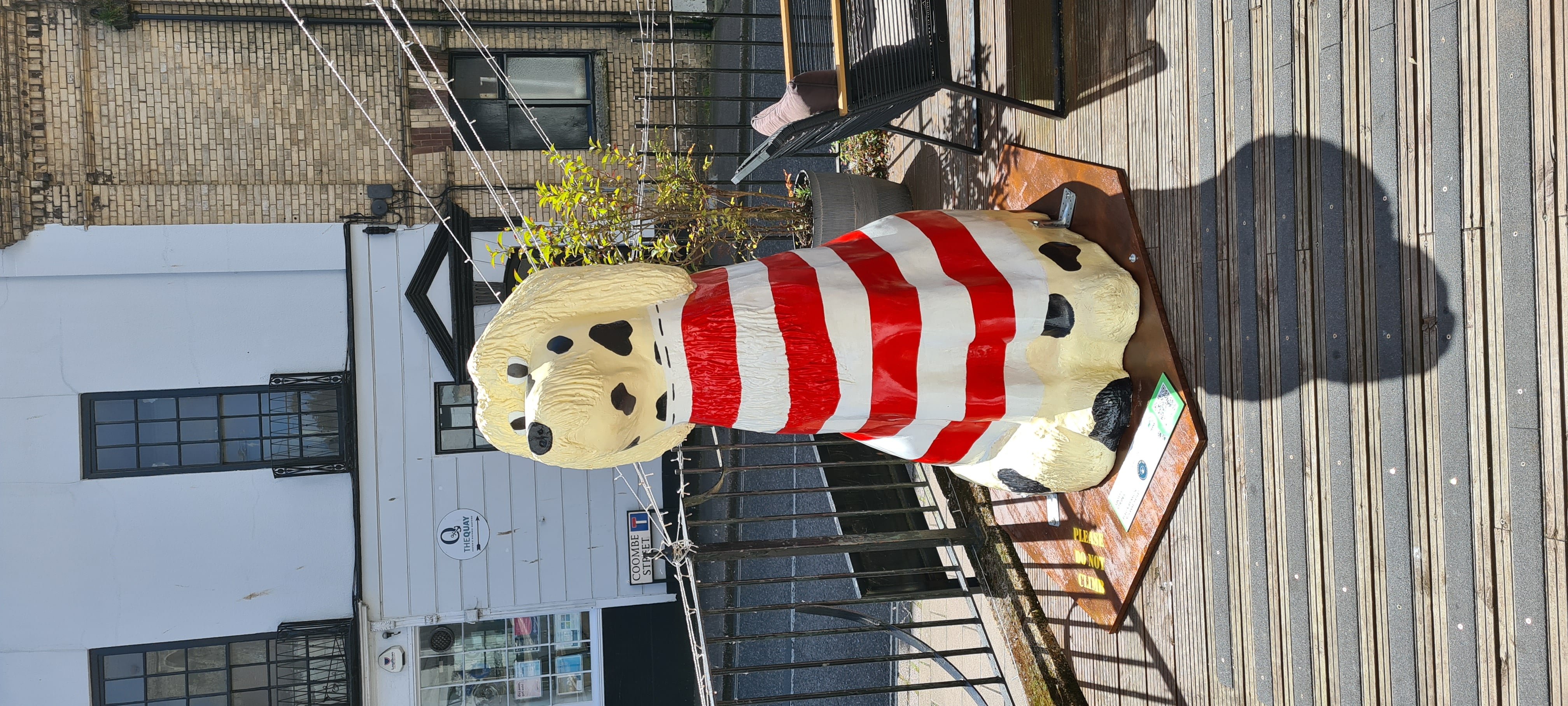 This design represents Exeter by including the colour green for the Devon flag, as Exeter is known for being at the heart of Devon. The t-shirt on the dog is used to reinforce the idea of responsible pet ownership, and acknowledge of Exeter being a dog-friendly city.
Doggy Do's and Don'ts
Make sure your dog has plenty of safe toys to play with and chew.
Donate to support the work of Ferne
£3.00
This donation will cover the cost of essential flea treatment for our dogs.
Click below to make this donation.
£5.00
£5 will allow us to microchip each of the dogs that comes to us at the Sanctuary.
Click below to make this donation.
£30
This donation will allow us to give each of our dogs a full veterinary health check.
Click below to make this donation.
OR
Donate whatever you feel comfortable with, using our straightforward donation facility below.
SPONSOR:
A Doggy Day Out
The 'Doggy Day Out'  journey began in April 2016 when a rescue dog called Max entered our lives. 
We wanted to take him everywhere with us and so we entered the world of the 'dog-friendly'!  
We quickly realised there was no large fun doggy events for pooches and humans and so in November 2016 we created our first ' Doggy Day Out' event. Crowds of dog owners joined us at the and it was full of lots of smiling and fun! 
Since this inaugural event we have created 25 'Doggy Day's Out' and raised over £25,000 for local dog rescue charities. This year we are delighted to have been asked to host one of our events at Trentham Gardens in Staffordshire. 
We are passionate about assisting humans to create bonds with their dogs by playing fun and interactive games together. The welfare of the dogs is our focus at the events and to see lots of happy dogs is the best feeling ever! For details of all our 2022 events please visit www.adoggydayout.co.uk 
ARTIST:
Evelyn Brinklow and Roxanne Hasley
Evelyn Brinklow and Roxanne Hasley are students at Exeter College, currently studying the UAL Award and Diploma in Art & Design.