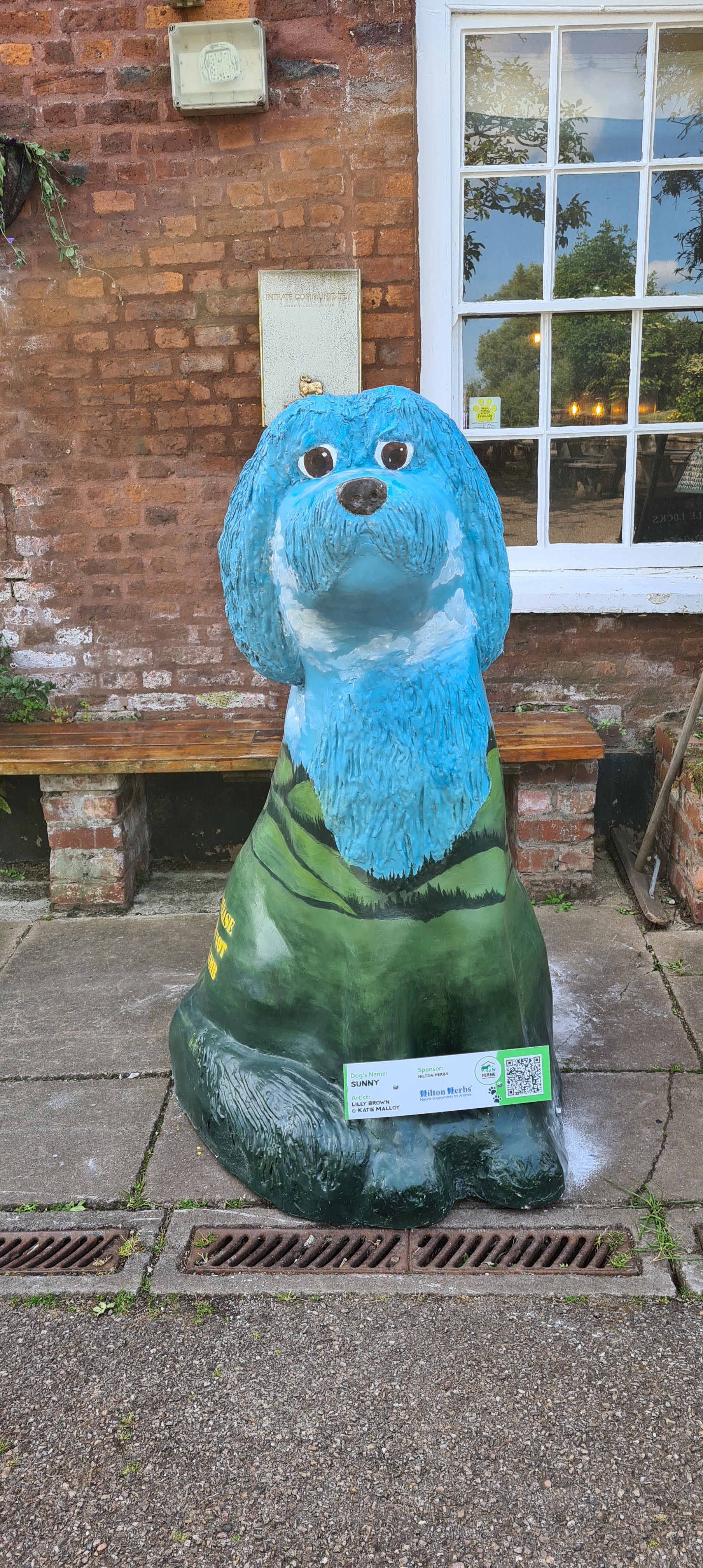 Our design is inspired by the fields and the natural beauty that we have in Devon. We especially chose fields because Exeter is lucky to be surrounded by the countryside, which we think ties in with the theme of healthy lifestyles in Exeter, and also that dogs can use the field to exercise in, which is good ownership. 
Doggy Do's and Don'ts
Regular grooming helps to keep your dogs coat in good condition.
Donate to support the work of Ferne
£3.00
This donation will cover the cost of essential flea treatment for our dogs.
Click below to make this donation.
£5.00
£5 will allow us to microchip each of the dogs that comes to us at the Sanctuary.
Click below to make this donation.
£30
This donation will allow us to give each of our dogs a full veterinary health check.
Click below to make this donation.
OR
Donate whatever you feel comfortable with, using our straightforward donation facility below.
SPONSOR:
Hilton Herbs
Hilton Herbs was founded in 1989 by Hilary and Tony Self, when they launched their range of herbal supplements focused on supporting the health and wellbeing of horses and pets.  
Transparency and traceability are our moto when it comes to our products' ingredients. All our supplements and topical products are formulated by Hilary Self, BSc. (Hons) MNIMH our Medical Herbalist. Our products are made in our own Somerset facility, using only the finest quality ingredients, guaranteed free from by-products, fillers, artificial colours or additives. Uncompromising on quality, our manufacturing facilities are inspected and independently audited annually, to ensure our manufacturing procedures fully comply with the very latest British, US and European standards of good manufacturing, safety, traceability, and quality control. 
As producers of natural healthcare supplements, we care as much about the health of our planet as we do for your horses and pets. Therefore, we are doing as much as we can to reduce our impact on the environment by lowering our carbon "hoof" print, reducing waste, recycling more, choosing greener packaging and using FSC paper. 
Find out more at: https://www.hiltonherbs.com/en
ARTIST:
Lily Brown and Katie Malloy
Lily Brown and Katie Malloy are students at Exeter College currently studying the UAL Award and Diploma in Art & Design.